The processes ABM practitioners leverage to target new accounts are in a constant state of evolution. However, successful companies are combining internal data and predictive analytics to identify accounts that are not only likely to buy, but also are less likely to churn and have greater anticipated customer lifetime value.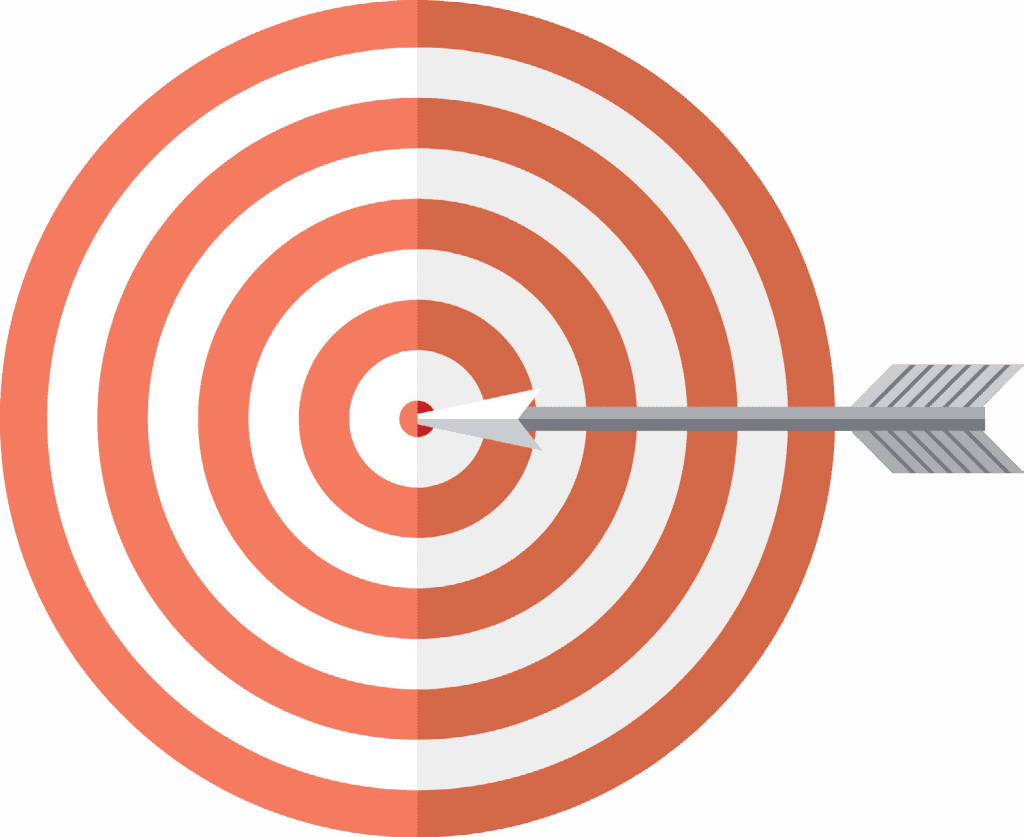 Business management solutions provider Booker Software found success in leveraging data collected from its current customers to identify primary target segments, and then uses internal analytics from existing customers to track lifetime value.
Jim D'Arcangelo, SVP of Marketing at Booker Software, said the approach "helps identify the most valuable accounts, and what types of accounts churn the least."
Booker then refined this targeting even further by layering in predictive analytics. The company uses both Infer and Radius to score the value of leads in a grading system (A, B, C and D). According to D'Arcangelo, this system is applied across:
All of Booker's current customers;
Inbound leads;
Leads currently in the nurture process; and
Lead list supplements.
"As you fine tune that and understand it, and layer predictive on top of it, you get a tight read of what your ideal [account] looks like," D'Arcangelo said.
At the onset of using predictive, Booker's A- and B-Leads made up 17% of the business' total raw lead volume, yet drove 74% of the company's sales pipeline. With this knowledge, and coupled with two new attribution tools, Bizible and InsightSquared, Booker increased its A/B lead scoring by more than 25% in less than 60 days.
D'Arcangelo noted that this resulted in "far more efficient ad spend, ad targeting by channel, segmentation, sales operations tactics and lead flow strategy."
IDENTIFYING CROSS-SELL AND UPSELL OPPORTUNITIES
B2B companies are aware that sustaining customer lifetime value is crucial to overall company success, but there is also opportunity to help it grow. Research from Marketing Metrics shows that the probability of selling to a prospect is only about 5-20%, while the probability of selling to an existing customer is 60-70%.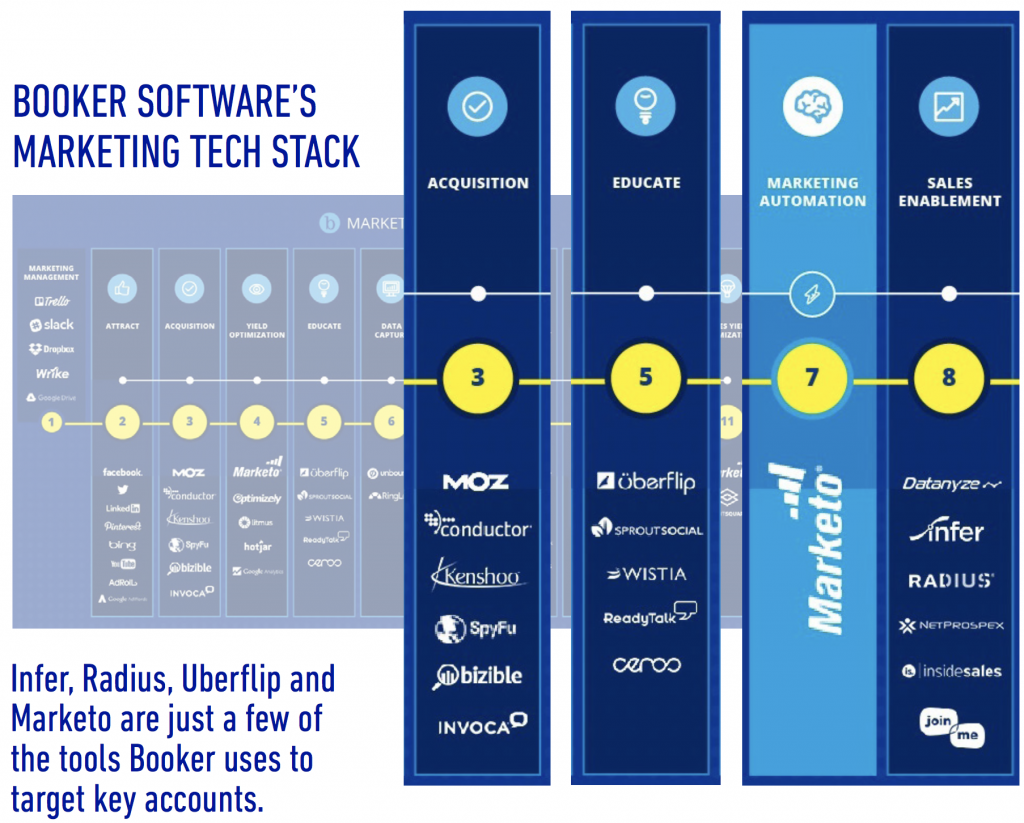 That's why Booker used its tech stack — including tools such as Uberflip — to create a content-driven approach to upselling new offerings to its current client base. One of those new offerings included Frederick, a marketing automation provider for local services.
"This approach had built-in triggers for our salespeople and customer service team to engage clients as well, at appropriate points in the process," D'Arcangelo noted.
According to Booker, the company's upsell monthly recurring revenue began approaching the levels of its core business in only 90 days.
"We saw a 125% increase in Frederick sales based on a content-driven, marketing automation-based approach, combined with predictive — and with nominal supplemental ad spend," D'Arcangelo concluded.