How CSC Transformed Its Marketing To Realize Revenue Opportunities From A Core Group Of Top Customers
Marketers Nick Panayi and Dorothea Gosling faced a sizable challenge four years ago. Their company, CSC — a $13 billion global IT services company that specializes in helping enterprises transform business and technology infrastructure — was in the midst of a transformation led by CEO Mike Lawrie.
At the same time, Panayi, Head of Global Brand & Digital Marketing, and Gosling, ABM & Pursuit Marketing Center of Excellence Leader, were beginning their own journey toward an ABM strategy. In April 2013, CSC launched its ABM strategy designed to obtain account-level customer insights to share with the global sales team, and its results in the last three years have been impressive: a dramatic increase in web trafc from the targeted accounts and more than $75 million in pipeline.
OVERCOMING CHALLENGES WITH RIGOROUS PROCESSES
It was a big bet, Panayi and Gosling said, and the challenges were many. Through initial research, CSC discovered the majority of its revenue was coming from a minority of its customers. However, those customers typically did not extend their relationship beyond a single service with CSC. The buying journey for its customers also tends to be long and complex, as with many high-value B2B sales cycles, and CSC wanted to accelerate the sales cycle and drive pipeline.
"Eighty percent of our company's revenue stems from 20% of our customers, but further analysis revealed that quite a few customers knew us for only one service," Gosling said. "It showed us there was enormous opportunity to expand our services within our existing client base." Despite the company's sizable workforce overall (80,000 employees), its marketing budget and people dedicated to enabling the sales force were somewhat limited. Panayi and Gosling needed to plan carefully to make the best use of its finite resources.
"Eighty percent of our company's revenue stems from 20% of our customers, but further analysis revealed that quite a few customers knew us for only one service." Dorothea Gosling
"There was scarcity in terms of marketing budget and people," Gosling explained. "Nick and I early on realized we needed to have a solid toolset in place and processes and training material to help us get to scale quickly. We wanted to avoid mayhem and chaos, and we didn't want to turn of sales."
CSC's process began with significant upfront planning. This involved reaching out to SiriusDecisions for help creating best-practices, arriving at a specific set of metrics to track as the ABM strategy was developed, and working through a checklist of goals for ABM. The end result was a score sheet that gave CSC a roadmap for implementation.
Moving toward implementation, Panayi and Gosling knew it was crucial to gain buy-in from both senior executives and sales counterparts. The two spent considerable time creating a comprehensive process they then shared with senior executives.
"They were sold immediately," Panayi said. "From the top down, it became an edict. Edict or not, though, you have to earn your right to work with the sales team," he said. "All you need with sales is the time to explain the value." After getting sales on board, marketing worked closely with sales operations to determine a targeted account list of 248 companies that were part of the 20% of accounts driving the most revenue for CSC.

A handful of those accounts were chosen for very high-touch personal attention and individualized, bespoke marketing. The rest were segmented by industry and region.
"We gave [sales] industry-relevant campaigns," Gosling said, noting that they also integrated the Eloqua Engage system into Salesforce so that everyone had visibility into the planning.
Gosling described the campaign as a "lighter touch approach to the market." Traditional channels, such as direct mail and even out-of-home advertising, were complemented by digital channels, including SEO optimization. "Many channels into accounts were digital," she said, with "IT-based advertising and social listening techniques."
The company's LinkedIn Sponsored Updates have very good traction, according to Gosling. "Our traction rates are higher than their benchmark. For large deals, we put in a lot of research and effort, and because we know the problems the client is trying to address, we make sure we have relevant content."
The team at CSC was even encouraged to reach out to specific groups of customers and prospects. "We tried to help build personal relationships," she explained. CSC events and executive briefings were suggested for a subset of its customers.
STACKING UP THE RESULTS

Gosling and her team built a dashboard to analyze account behavior on the website. That behavioral data revealed interesting patterns about prospects, including key topics of interest; their digital footprint with CSC, such as site visits and down- loaded content; planning information; and news triggers. "As large accounts get ready for an RFP, you start to see patterns. When they start looking at the Investor Relations [section], you can see something's cooking."
It's about embedding marketers within the sales team and bringing the best of marketing to sales to maintain and enrich the relationship. Nick Panayi
On the wider web, Gosling and Panayi weren't afraid to experiment and test what worked. They used an array of solutions, from Demandbase to Agent3, to track and provide insight into the online behavior of key accounts.
That technology has helped them ramp up quickly, and establishing processes for plan execution made the difference for CSC in uniting sales and marketing.
"Getting to scale quickly in a meaningful manner was hard, but using tools helped," Panayi said. Probably most important, he said, has been establishing a simpatico relationship between marketing and sales, and one tactic they've used effectively is embedding marketing representatives — what he described as "mini CMOs" — within the sales team. Those mini-CMOs are experienced and senior enough to have gravitas with the sales team and be able to share wisdom.
"It's about embedding marketers within the sales team and bringing the best of marketing to sales to maintain and enrich the relationship," Panayi explained.
Panayi cautioned that ABM is "not an end game in itself." He likes to think about ABM as "pursuit marketing." He explained: "Here's how we can bring in marketing and target specifically to help close the deal." It's a different way of showing the value and credibility of marketing, he added.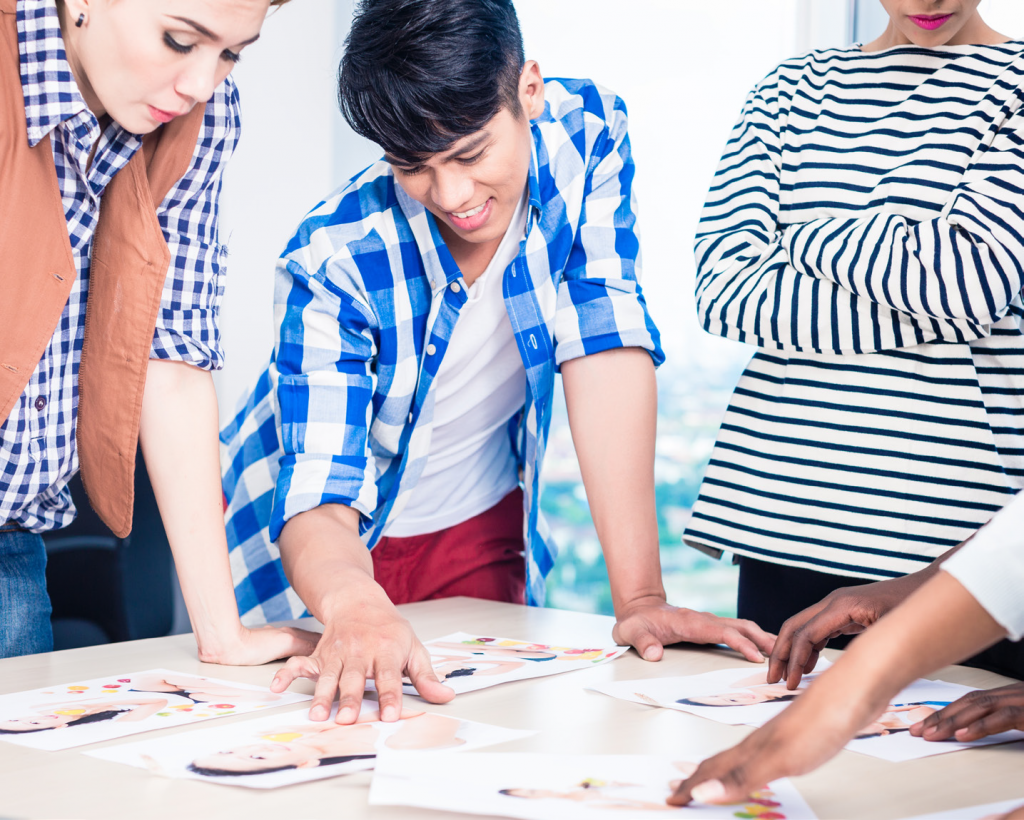 Two years in, the team is taking ABM and driving it deeper into the most relevant time in the relationship where large opportunities are in progress. The company employs pursuit marketing at a threshold of $20 million and above.
"Right now we have ten people focused on pursuit marketing at least part of their time. [They have] been indoctrinated and are ready to support" sales on those high-value deal opportunities that are active and in play.
According to CSC, in its initial months, the program resulted in 160% more web traffic from target accounts. Marketing also sourced and influenced more than 1,300 opportunities and more than $75 million in pipeline.
In addition, within five months of implementation, more than double the number of commercial insights have been delivered to account teams compared with the baseline. Initial survey results also have indicated an increase in customer satisfaction.
As Panayi summed up the results, "The ROI is clear … but the true measure is closing the deal. I can tell you we're having a positive influence."