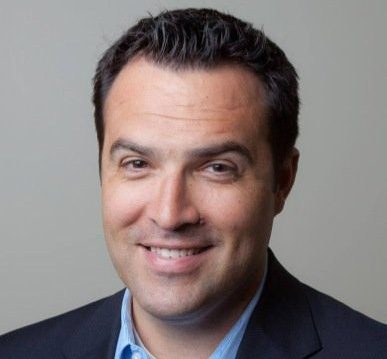 A FOCUS ON customer data, a total addressable market estimate and an ongoing collaboration between marketing and sales are crucial ingredients for a successful ABM segmentation strategy, according to Kevin O'Malley, VP-Marketing at SalesLoft, a sales enablement platform.
With this strategy, the company has seen 115% improvement in conversion to appointments from marketing leads.
"The first step is to get your data right and get the data you need for your accounts and customers that provides a stable foundation so you can benchmark where you are … with your customers," he said.
SalesLoft analyzed data on current valuable customers, including attributes such as target industries, revenue, brand strength, companies backed by venture capital and sales team size. O'Malley and his team were then able to estimate SalesLoft's total addressable market.
"It's important that marketing and sales become aligned in the account selection process." Kevin O'Malley, SalesLoft
"If I understand the total market potential, it's easier for me to start pulling lists of accounts within our database, as well as accounts not in the database," he said.
The account selection process was a concerted effort between sales and marketing, with marketing in charge.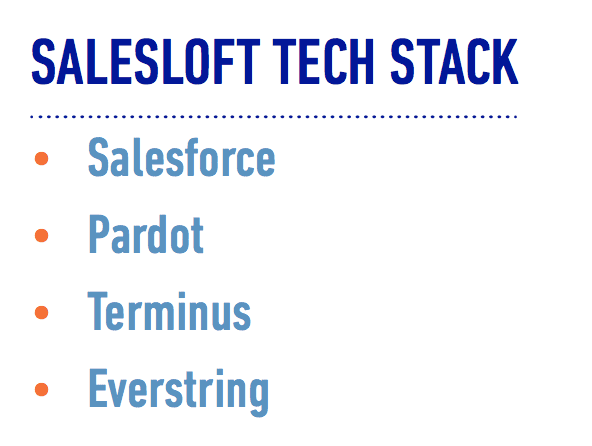 "Marketing really needs to lead that process," O'Malley said. "It's important that marketing and sales become aligned in the account selection process." SalesLoft has also layered predictive intelligence into the process.
As a result of the legwork and account research, as well as predictive intelligence used to surface additional data, SalesLoft was able to segment 2,000 accounts into three "tiers of value" agreed upon by sales and marketing. The top tier were its top 20 accounts. Tier two consists of 200 accounts, and the rest fit into its third tier. The top tier has the highest budget and sales resources allocation and the highest level of personalization.
"Those are the accounts we placed the big bets on," O'Malley said. Top tier strategy included mapping out all buyers within an account and personalizing content to each individual in the form of content, such as high-touch direct mail, personalized video and personalized infographics. Phone and email are also used.
SalesLoft has also hosted three targeted events in the past year. The most recent one took place in January 2017 in New York City, where the CEO sent 70 personalized invites to senior-level executives in its top 20 tier. The open rate for emailed invitations was 76%, and 35% of invitees registered for the event.
"This was a great example of a focused email from a top-level executive of ours to top-level executives at target accounts that shows we're dedicated to demonstrating the value of the product to them," O'Malley said. "Predictive takes personalization and turns it from a vehicle into a data-driven result."
Engaging with tier two accounts is a multi-touch, multi-channel approach that is more focused on arming the sales development and account executive teams with resources they need "to drive accounts forward."
The third tier — the remaining 1,780 accounts — get outbound prospecting and brand awareness efforts with traditional demand gen assets, including social media.