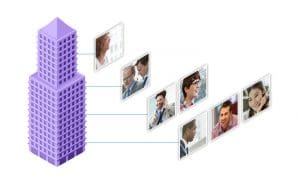 Marketo unveiled new capabilities to its engagement suite, including enhancements for its ABM solution, designed to better manage account data, analyze account engagement and better understand stakeholders within target accounts.
Some of the new ABM-focused features include the ability to append and sync account data in Marketo, positioning users to refine their targeting efforts and enhance personalization. The company also launched a new scoring system designed to help marketing and sales teams prioritize accounts based on engagement, firmographic and demographic data.
Other enhancements to Marketo's engagement suite include:
Web Personalization Campaign Enhancements, designed to provide marketers with flexible customization and triggering functionality to create more tailored website experiences;
LinkedIn Lead Gen Forms Integration, which can enable marketers to collect high-quality leads on mobile via LinkedIn's pre-filled forms and sync that data to Marketo; and
Marketing Performance Insights (MPI), a highly visual and interactive dashboard—currently in beta—which enables marketing leaders to explore how campaigns and channels are driving business results, such as opportunities, pipeline and revenue.
"Marketo is committed to delivering the technologies that will enable marketers to engage buyers across every channel and touchpoint at the speed and scale required to succeed in the Engagement Economy," said Cheryl Chavez, Group VP of Product Management at Marketo, in a statement. "This latest release includes many of the capabilities that our customers and partners asked for to help them listen better, learn more, engage effectively and measure the impact of those engagements in driving revenue."