Volume 1, Issue 5 / Nov. 2016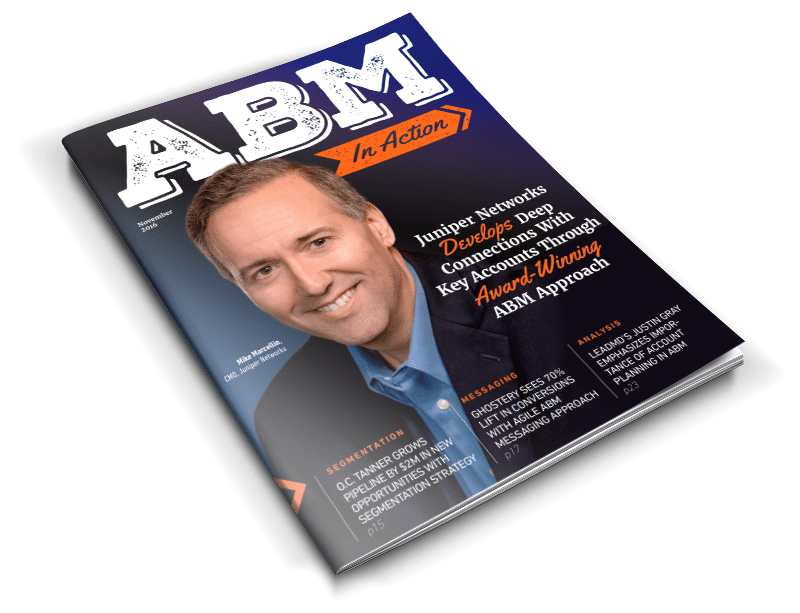 In this issue:
Read on for real-world case studies, as well as insights from industry analysts and experts on what's working – and what's not – in ABM today! In this issue, you'll learn how:
Juniper Networks develops deeper connections with key accounts with its award-winning ABM approach;
O.C. Tanner grew its pipeline by $2 million in new opportunities with its segmentation strategy; and
Ghostery saw a 70% lift in conversions with agile ABM messaging.