Written by Peter Isaacson, Demandbase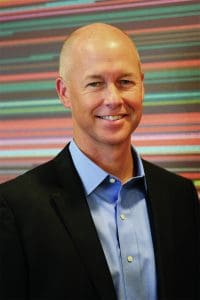 Demandbase is a member of the ABM Leadership Alliance which is comprised of a group of experts who provide B2B marketers with guidance and oversight on how to leverage technology to create a high performing ABM strategy.
Emerging technologies can be a gamble. Sometimes they fizzle out entirely. Other times they grow and evolve into tools that fundamentally change and improve your business. In the end, the best technologies are the ones that streamline, inform or automate — and they become tools you rely on and use every day.
Today, the emerging technology that I'm most excited about is account-based marketing (ABM). Paired with artificial intelligence (AI) and machine learning, ABM technologies are changing the B2B marketing landscape and making ABM simpler, more scalable and smarter. As a result, adoption has skyrocketed.
In fact, according to SiriusDecisions, 62% of B2B companies report having a full ABM program in place, an increase from 21% over the past year. ABM has moved from a time-consuming and unscalable marketing approach 10 years ago, to an essential strategy for all B2B marketers. ABM, and the technology that supports it, is clearly not a passing fad. B2B marketers will not wake up in a week and think, "You know, maybe targeting the best accounts isn't a good idea…"
As ABM has gained traction in the marketplace, we've noticed that the conversation has changed pretty dramatically. Instead of wanting to understand "what is ABM?" or "why should I invest in ABM?" more marketers now want to understand "how," as in "how do I achieve world-class ABM?"
So, how do you do ABM well? There are two critically important, foundational parts of the ABM process in which practitioners should invest time and resources: account selection and analytics.
From The Top: Account Selection
Account selection is perhaps the most critical aspect of any ABM program. Fortunately, account selection technologies have become increasingly sophisticated and dynamic, giving marketers more options and ways to prioritize accounts.
Originally, account selection was driven by intuition and marketer's gut feelings. Next, we moved toward taking a database approach with the integration of customer relationship management systems (CRM). From there, selection technologies moved toward a look-alike model that reached beyond a marketer's CRM. Now, we're at the point in our evolution where we can combine a look-alike model with predictive modeling and sophisticated intent to prioritize target accounts.
On my marketing team, we leverage technologies to dynamically identify our target accounts. Using AI-powered intent data, we're able to catch a glimpse into the behavior of our target accounts and determine whether they're researching a particular topic, learning more about a competitor or talking about the industry. We can understand when their interest waxes and wanes and prioritize our account lists accordingly. With these dynamic lists, we can be proactive and reach buyers early in the cycle with relevant messages that resonate with and engage them.
From there, we tier and segment our target accounts so we can prioritize our most high-value accounts to engage bespoke marketing tactics. For example, we have a list of 4,000 target accounts, which we narrow down to the top 20%. Then, we take these 800 accounts and parse them into 50 strategic accounts. The strategic account list gets the highest touch, which means we deliver a mix of account-based advertising, website personalization, invitations to field events, direct mail tactics and so on and so forth. In contrast, the lower tiers are identified for a lighter touch and receive account-based advertising and website personalization alone.
This tiering model enables organizations to approach accounts in a highly customized manner. It allows teams to prioritize marketing dollars and resources and to place their biggest bets on the most strategic accounts.
Closing The Loop: Analytics
As the old business saying goes, "what gets measured gets managed." This certainly holds true for implementing advanced technologies. You must be able to measure their impact.
Just as account selection technologies have become more sophisticated, measurement and analytics technologies can now connect multiple data sources and take a full-funnel approach. We now have measurement tools that provide more context, allow us to compare performance across audiences and isolate the variables that are making a measurable difference. This allows us to better understand the progression of our most valuable accounts across the buying cycle, so we can focus on true revenue performance metrics such as pipeline contribution, close rates, funnel velocity and new opportunities with target accounts.
For example, if you want to measure the effectiveness of your advertising programs, you may want to investigate whether your target accounts who were exposed to advertising perform better than those that didn't receive any advertising exposure. Or you can look at how your tiered account segments (e.g. the three segments mentioned above) perform when compared to each other. I can't stress enough how important it is to laser focus your measurement on business impact. That being said, a litmus test for effective measurement and reporting is to see whether your marketing decisions are actually being informed by that data.
As ABM technologies continue their evolution, B2B marketing teams are seeing impressive results and sharing best practices that continue to take the guesswork out of so many marketing decisions. Launching an ABM program has become table stakes and we're now at the point of optimization (learning how to do it better). When it comes to ABM, the question isn't about betting on technology, but how your organization can double down on it.
Peter Isaacson has over 25 years of marketing experience in both B2B and B2C marketing, ranging from branding, advertising, corporate communications and product marketing on a global scale. As CMO for Demandbase, Peter is responsible for overall marketing strategy and execution, including product, corporate and field marketing. Prior to joining Demandbase, Peter served as CMO at Castlight Health, where he helped scale the company and build the marketing team before to its successful IPO. Peter got his start in advertising, working at agencies in New York on accounts ranging from Procter & Gamble to Compaq computers.