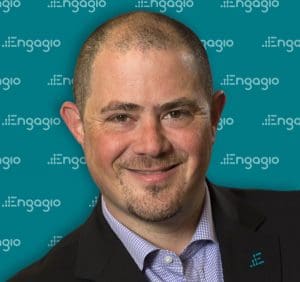 By Jon Miller, Engagio
Every year, account-based marketing gains more excitement, and for good reason too. In the latest ABM benchmark survey, the ITSMA and the ABM Leadership Alliance reported that 45% of companies are seeing 2x the ROI on their ABM program than all other types of marketing.
At Engagio, we have a pretty unique perspective on ABM. We've been doing it for a long time, and we've helped hundreds of customers successfully execute their ABM campaigns successfully as well. We even put out one of the first comprehensive guides that walk you through everything you need to know about the ABM process.
However, a lot has changed in ABM over the last few years. We've refined our process, added more detail and even learned a lot about what not to do — which you can see in the second edition of our Clear and Complete Guide to ABM.
Of course, we can't cover everything in one blog post, so I wanted to outline our new process and share some real examples of what our ABM campaigns look like following the process.
The ABM 2.0 Process
When we looked at the most successful ABM practitioners, a pattern emerged. Most ABM journeys follow a seven-step process:
Select account: align sales and marketing around a list of target accounts most likely to deliver revenue;
Identify people: fill out these accounts and buying contacts for key personas based on your ideal buyer profiles;
Develop account insights: learn what matters at each account so that your interactions are relevant and resonant;
Generate account-relevant messages and content: create or adapt content and messaging that reflects your account insight and is targeted specifically at the buying teams in each account;
Deliver account-specific interactions: manage targeted interactions that are personalized for each account;
Orchestrate account-focused plays: synchronize interactions into coordinated plays that align to account plans and goals; and
Measure account progress: report on the impact of ABM efforts in terms of account engagement, impact on pipeline and revenue and program ROI.
Every step of the process is important, so don't skimp and don't skip out on any step along the way. If you follow these steps, you'll see the results.
ABM 2.0: In Practice
At Engagio, we prescribe to the tiered approach of ABM. If you are not familiar with this, a tiered approach enables you to scale your ABM. Here's how it works:
Strategic ABM: one-to-one ABM with a very limited number of accounts worth seven figures (or more) annually;
Scale ABM: one-to-few ABM for high-value accounts worth six-figures grouped into micro-segments; and
Programmatic ABM: one-to-many ABM for five-figure accounts that are worth some customization and personalization.
Strategic ABM: Onsite Executive Presentation/Workshop
For large deals that need a little help to cross the finish line, sending an executive onsite with your team to give an executive presentation can have a major effect. In this example, our CMO, Heidi Bullock, accompanied the sales rep onsite to help sell the value of Engagio to Autodesk. From one CMO to another, Heidi revealed exactly how Engagio used its own product, which gave Autodesk the confidence to pull the trigger on the purchase.
Stage: bottom of funnel.
Target: one buying center at Autodesk.
Play: executive presentation.
Results: closed won deal.
Scale ABM: Custom Web Page
Using powerful platforms like Uberflip allows you to deliver a personal web experience with hand-picked content for your accounts. With Uberflip's templates, you can start to scale your efforts without having to use up all of your website designer's time. You can see in this example that we went beyond the personalized URL and header to create custom content specifically for Salesforce.
Stage: mid-funnel.
Target: one buying center at Salesforce.
Play: the ABM team built a custom page and filled it with relevant messages, customized content, personal videos, etc. specific to Salesforce.
Results: closed one deal.
Programmatic ABM: Build Buyer Relationships Play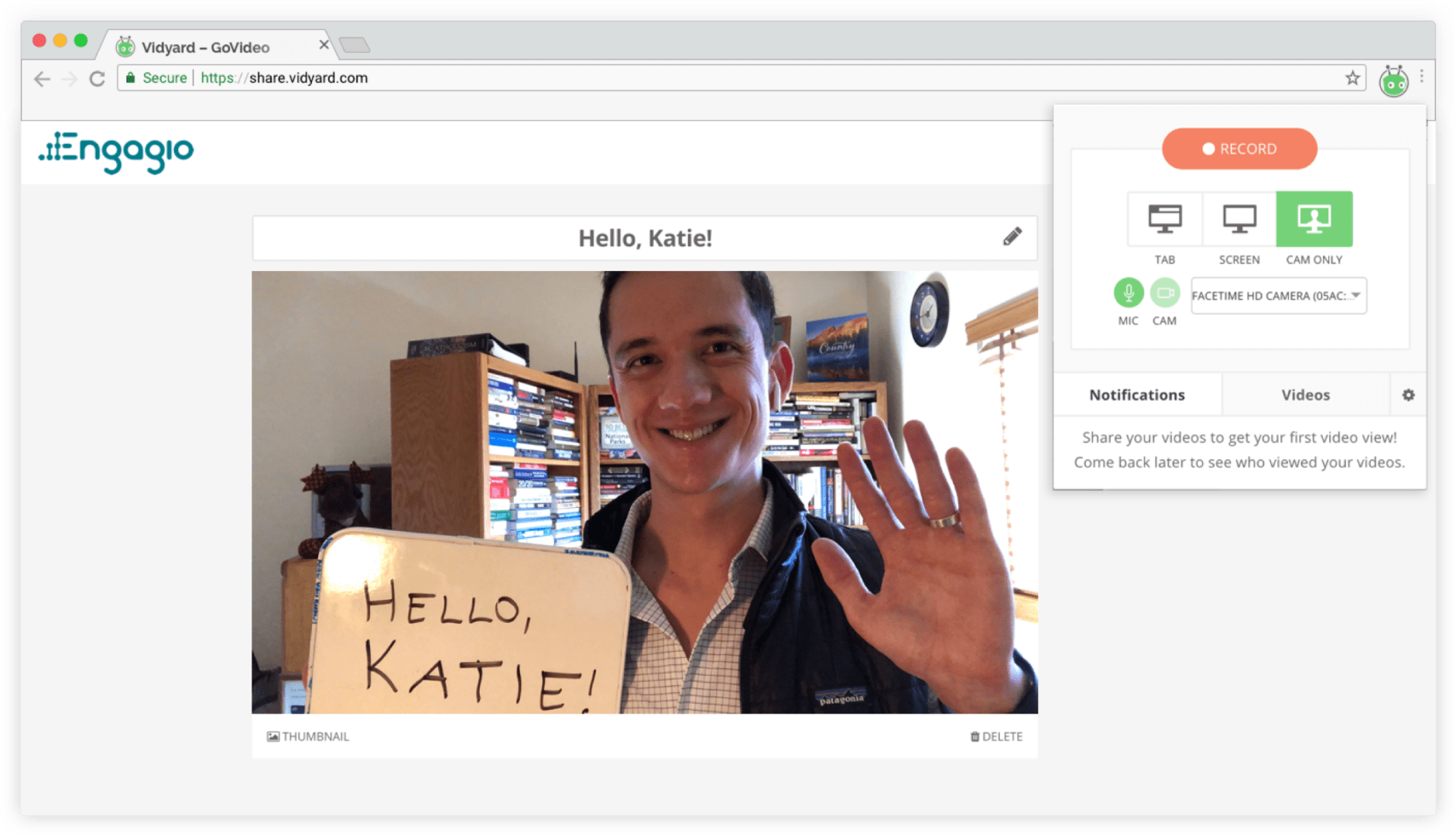 The most forward-thinking organizations are using video to stand out from the noise. However, you must utilize personalization in order to get results. Our favorite tool for this is Vidyard. The Vidyard platform customizes the content and delivers a video that looks like it's just for a single prospect, when in reality, this is going out to thousands of accounts.
Stage: mid-funnel.
Target: Director of Marketing and above at all target accounts.
Play: once your data is clean and list is segmented, launch your Vidyard video!
Results: 4.1x increase in response rates.
Conclusion
Winning major deals in B2B markets is never going to be easy. You're selling complex solutions into big organizations. No single person can simply pull the trigger on a deal without consulting an interconnected matrix of people, each with his or her own perspectives, problems and prejudices. Your competitors are working just as hard as you are to win every piece of business, especially the biggest deals with the biggest companies.
However, you're not simply a victim of these forces. You can and must take control of your ABM outcomes. There are concrete, measurable steps that can dramatically increase your chances of winning the biggest, most attractive deals in your market.
Good luck!
Jon Miller is CEO and Founder of Engagio. Previously, Jon was the VP Marketing and Co-Founder of Marketo. He is a speaker and writer about marketing best practices, and is the author of multiple Definitive Guides, including Marketing Automation, Engaging Email Marketing, and Marketing Metrics & Analytics.