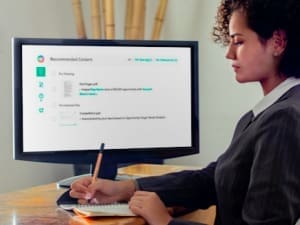 Showpad, a sales enablement platform, has released Shared Spaces, a feature designed to leverage account-based sales (ABS) tactics to foster personal interactions and create custom-tailored webpages for prospective buyers.
Shared Spaces aims to bring the sales conversation out of email and onto branded, customized and secure webpages. It is positioned to only share information that is relevant to the buyer at each stage of the process. Prospects are then presented with more information as the sale advances.
Through the feature, buyers are positioned to ask questions to members of the sales team who can directly respond. In addition, Share Spaces provides sales teams with analytics on content usage, tracking views, interactions and more.