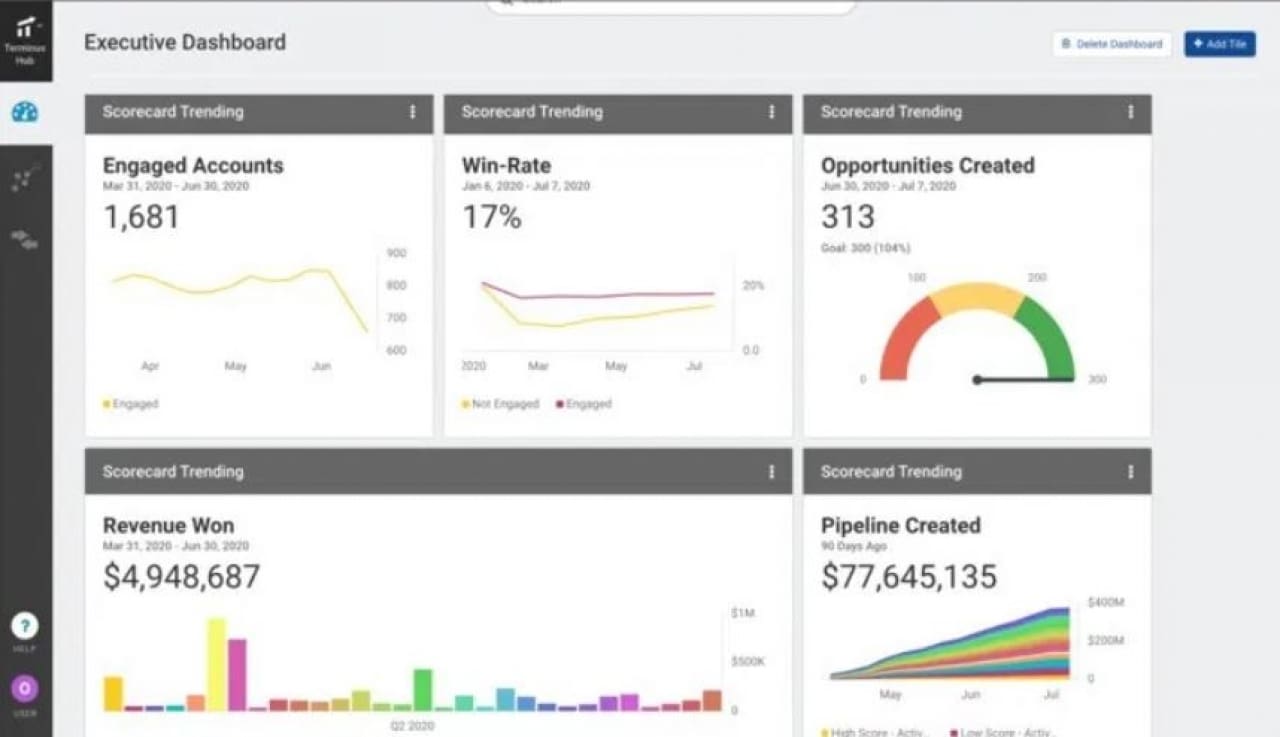 ABM platform Terminus raised $90M in Series C funding from Great Hill Partners, with additional participation from Atlanta Ventures, Hallet Capital and Edison Partners. The latest round brings the company's total funding to $120M.
With the additional funding, Terminus plans to accelerate data product innovation, expand its brand in the ABM market and improve its hiring process and candidate pool. Great Hill Partners' Derek Schloette and Chris Gaffney will join Terminus' Board of Directors to help improve the user experience and drive revenue growth.
"Continued innovation for our customers is our #1 priority," said Tim Kopp, CEO of Terminus, in a statement. "This infusion of capital accelerates our ability to bring the best data, channels and analytics all together in one hub to power high-performing go-to-market (GTM) teams. We helped launch the account-based movement seven years ago, but ABM has evolved into so much more than marketing; it's how companies bring GTM teams — ​marketing, sales, and customer success — together to drive long-term revenue growth.