Marketers are more than familiar with ABM strategies and their benefits to campaign success and pipeline generation. However, prospect and buyer demands are evolving as they seek more personalized, targeted and seamless buyer's journeys. To create a more efficient use of marketing resources and better align revenue-driving teams to increase ROI, many organizations are enhancing their traditional ABM strategies into account-based experiences (ABX).
"If you sell a product that is a high-dollar, multi-year investment that requires a long deal cycle, you should be doing ABX," said Jen Leaver, Sr. Global ABM Manager of Bazaarvoice, a technology company that provides software that allows brands and retailers to collect and display several types of user-generated content on their E-commerce websites. "By involving marketing in the sales process, you're able to shorten the sales cycle and win higher deals. When you have marketing targeting your strategic accounts early in the sales cycle through personalized and high-touch experiences, you provide the additional air cover your sales team needs to further engage and convert."
However, Leaver added that aligning internal teams around ABX campaigns doesn't come without its challenges. Throughout her B2B Marketing Exchange Session, she walked attendees through how she navigated Bazaarvoice through its "ABM midlife crisis" by focusing on:
Aligning sales, marketing and customer success teams around a common revenue goal;
Implementing the right systems that demonstrated both marketing and sales impact;
Identifying the most important metrics that inform campaign success; and
Simultaneously tracking marketing qualified accounts (MQAs) and marketing qualified leads (MQLs) through the double funnel approach.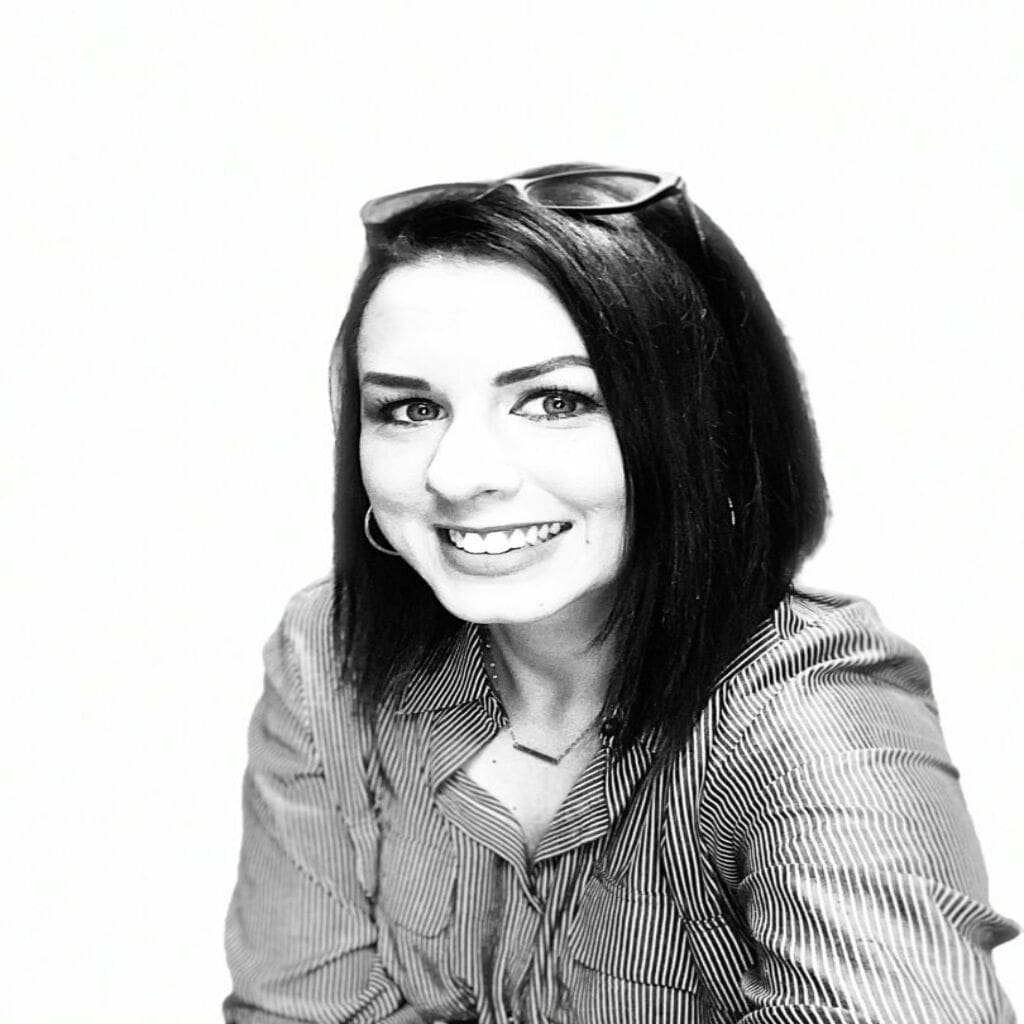 Ensuring Both Sales & Marketing Feel Valued
When Leaver was first determining how to evolve the Bazaarvoice ABM program into ABX, she knew a key component was re-educating her sales team to get them excited about the transition. The first step? Letting sales know they have a seat at the table.
Leaver and her marketing team served up account intelligence through intent and engagement data to help sales prioritize their territories and make them actionable enough to tap into the "low-hanging fruits." Then, she provided sales with insights into individual accounts from acquisition and growth standpoints. For example, she aligned sales and marketing on pipeline generation bookings, which focused on acquiring net-new logos and examining the existing customer base to reduce churn and identify upsell/cross-sell opportunities.
Finally, Leaver knew it was important to show reporting and attribution distinctive to each team. She explained that "the way you're going to report out to your marketing team is going to be very different than the metrics you share with the sales team you're trying to enable."
To help implement department-specific reporting, Leaver looked at the issue through the lens of showing ROI, true impact and justifying the tech stack she wanted to build with her campaign budget. After all, all marketers know that technology is a key aspect of successful marketing strategies.
"If you have the right tech in place, it eliminates a lot of the manual reporting to show success and how the marketing support that runs alongside the sales motion is contributing to business outcomes," explained Leaver. "With the right tech, you can provide deeper account insights for your sales teams to know which accounts to prioritize along with the messaging they need to have the most relevant conversation. Show them where to spend their time and use the data and insights to validate those efforts."
Demonstrate Sales & Marketing Impact
Once sales and marketing were aligned on key metrics, Leaver then focused on level-setting expectations. First, she looked at the early KPIs needed to show campaign success. Leaver stressed the importance of laying the groundwork, as most organizations ambitiously embark on ABX journeys without the proper foundation.
"A lot of times when you launch ABX, people get really excited and think it's going to be a game changer," said Leaver. "They think they're going to drive so much revenue and want to see those business outcomes off the bat. But it's a crawl, walk, run approach, which starts with identifying early success metrics and then moving into those full-funnel metrics."
Early metrics Leaver recommended teams implement include:
Looking at the number of net-new contacts marketing's getting in front of sales;
The level of engagement with content;
How often accounts interact with the website;
Opportunities created; and
Monitoring the length of the deal cycle to monitor their mature and length.
Additionally, she explained that another key challenge with ABX is differentiating between marketing-sourced and marketing-influenced accounts. That's where comprehensive, cohesive tech stacks come into play. A fully integrated tech stack always creates a better experience for accounts, because the various components — MAPs, CDPs, CRMs and ABM platforms — share the information they collect.
"Then you have to become best friends with your ops support teams," Leaver said. "They'll help you build the tech stack that you're trying to implement — because you can't do it by yourself — and help incorporate the reporting piece."
Embrace The 'Double Funnel' Approach
It's the age-old debate: Should marketers start tracking MQAs in their ABM/ABX campaigns? As it turns out, experts are now recommending that marketers embrace a double-funnel approach. As ABX is all about delivering "quality over quantity," Leaver explained, MQAs are important because they "signify a level of sales-readiness."
Being that most companies have an MQL model in place, Leaver recommended that practitioners use that as the foundation to build out the double funnel. She then recommended marketers look at what other metrics need to be layered in to ensure the teams are meeting their desired goals, such as account engagement levels and website visits — specifically intent data.
MQLs aren't dead, though, as people still visit websites and fill out contact forms and demo requests. Instead, it's about leveraging the double funnel to prioritize both sets of leads.
"You don't want to ignore those leads, so you can use account intelligence to further qualify those MQLs," explained Leaver. "Serve them up to sales to prioritize."
The Creation Of Award-Winning Content
As a result of its ABM campaigns, Bazaarvoice earned a prestigious Finny award as part of Demand Gen Report's Killer Content Awards.
Bazaarvoice wanted to create customized content that was aligned to account goals, specifically around social commerce, digital transformation and personalized customer experiences through user-generated content. The campaign included the creation of dedicated PathFactory content experiences and landing pages as a destination for marketing campaigns and sales outreach.
With the goal of creating more strategic partnerships and activating accounts with a top-down approach, specific features of the campaign included:
Account-specific digital advertisements, powered by Terminus and sales outreach cadences, that led to a custom landing page, which featured account-specific content;
Account-specific sales and client success tracks, which were used to serve up thought leadership content, quarterly business reviews and newsletters, customer "how-to" videos, "meet the team" presentations, review coverage, performance reports and more; and
An executive 1:1 video and brochure, which was personalized for each C-level stakeholder and served up via outreach from Bazaarvoice's CEO.
From its efforts, Bazaarvoice generated:
83% lift in website engagement;
647 unique visitors spending an average of five minutes with content for a total of 57.4 hours of total engagement time;
166 net-new contacts identified;
19 opportunities created and four opportunities won;
Deal velocity dropped from 241 days to 187 days; and
$2.6M pipeline generated; $510,448 in closed/won revenue and an average deal size of $91,760.
"Through close strategic collaboration, these targeted ABM programs — along with the custom content experiences — have allowed us to come together as one team, create a unified and personalized experience, change the way the sales team activates and engages with key contacts and grow one of our most strategic enterprise accounts," said Leaver. "As such, the team is able to use deep account insights gathered from the content engagement metrics to create more personalized, relevant experiences for our strategic accounts, opening doors for more 1:1 connections on the executive level and allowing us to leverage a top-down approach to growing within this target account."