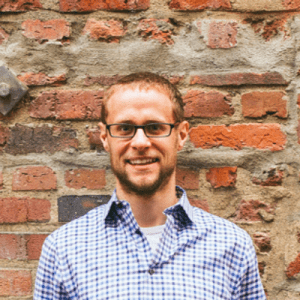 Written by Dave Rigotti, Bizible
Bibizle is a member of the ABM Leadership Alliance, which is comprised of a group of experts who provide B2B marketers with guidance and oversight on how to leverage technology to create a high-performing ABM strategy.
It's never been a better time to be in B2B marketing.
Traditionally, B2B companies relied on marketing strategies and technologies that were made for B2C. The problem is that B2C buying cycles are shorter, they have less stakeholders involved in a purchasing decision and the purchases often cost less than those for B2B. Add to the fact that B2B marketers have been focused on individuals rather than the broader account, and marketing activities rather than the outcome, and you can see why previously used strategies and tools were often ineffective.
Today, companies are starting to think differently about B2B marketing. They're starting to use tools and technologies designed specifically for the B2B audience and most importantly, they're looking for ways to tie campaigns back to revenue.
Account-based marketing is one strategy in particular that can help with this because it aligns sales and marketing teams around strategic accounts. It also enables them to make more informed decisions that positively impact the pipeline. This is key because revenue generation has been cited as a top priority for 45% of B2B marketers. This actually increased 20% from the previous year.
For organizations looking to tie revenue to their marketing and advertising campaigns, ABM can help. Here are some key steps to consider now and in the future.
1) Sales and marketing should function as one team
How often do you see sales and marketing teams functioning in silos? While this may have previously been the status quo, one individual or activity is rarely (if ever) responsible for closing a deal. There are not separate marketing and sales funnels because there is only one account journey. That's why it's important to work together as a team across the entire funnel.
Fortunately, ABM strategies require that sales and marketing teams work closely together. This includes collaborating to identify target accounts, developing an outreach strategy and monitoring the account throughout the entire funnel.
Our recent State of Pipeline Marketing Report revealed that marketers doing ABM are about 50% more likely to report alignment with their sales team than those who are not implementing the strategy. Because they are more aligned, they are better informed on prospect's activities throughout the funnel, which leads to better decisions for both teams.
2) Remember that performance indicators are different from goals
While B2B marketers use a variety of metrics to measure success, the goal should always be to generate revenue. During the account journey, there are dozens of indicators along the way that show how the account is moving through the funnel. Indicators can be anything from pipeline influence to the number of demos booked to cost-per-acquisition (CPA).
We want to think of these metrics as one part of account engagement, which is very important to the overall journey. However, marketers can't just be held responsible for creating indicators of future performance. They must also join the rest of the organization and be held accountable to a revenue number.
3) Attribute revenue generation
Once the goal is met, marketers must be able to accurately track and measure revenue generation. To do so, marketers need full-funnel, account-based attribution.
Account-based attribution helps marketers understand the multi-touch impacts of key interactions that they make. Even though revenue is typically thought of as a bottom-of-the-funnel metric, everything from the first touch to the last touch contributes to generation (so it's actually a full funnel effort).
B2B marketers need to view marketing and sales as one funnel to understand how each account went from discovery to closed-won. Additionally, attribution metrics allow marketers to expand upon or shift future strategies in order to optimize spend.
In summary, account-based marketers who are more aligned with their sales team and broader business goals can confidently contribute to what is most important to the business: the bottom line. It's exciting to see that organizations are thinking ahead about connecting the dots and realigning their priorities to focus on revenue. I expect to see this happen a lot more over the course of the next few years.
Dave Rigotti is the VP of Marketing at Bizible, a venture-backed startup that makes marketing measurement and reporting software for B2B companies. He is also a co-founder and serves on the board of MarketingOps.com, a trade association and community for marketing operations professionals, and PipelineMarketing.com. When not obsessing over how B2B marketing organizations are driving revenue, Dave can be found working on his century home in Seattle and grilling with his wife and dog.