By Khullani M. Abdullahi, ABXBlueprint.com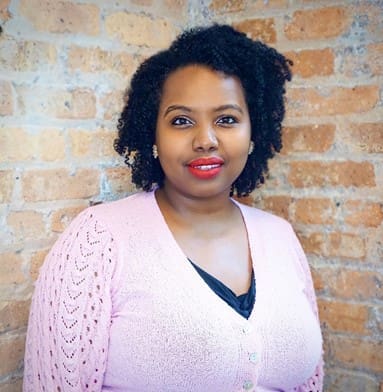 As companies increasingly adopt account-based marketing (ABM) programs, the thought of expanding such strategies to include customer experience (CX) and run campaigns based on the complete customer lifecycle can seem daunting. By embracing account-based experience (ABX) strategies, B2B companies can position themselves for future growth.
Why ABX?
ABM seeks to transform the relationship between sales and marketing and build a unified journey across those functions. Marketo defines it as, "A focused approach to B2B marketing in which marketing and sales teams work together to target best-fit accounts and turn them into customers." While an essential function to the marketing and sales process, a successful B2B company cannot stop here.
ABX is the missing piece that companies need to shift prospects to customers: It infuses the critical elements of ABM with customer success. ABX does not just focus on the value of the accounts; it also examines client relationships and their experience to create a data feedback loop. With a CDP or CX platform, post-sale CX data can inform the prospecting and marketing strategies of the marketing and sales functions.
For example, many high-growth B2B startups experience a high percentage of churn from enterprise clients, and the customer success data points are not visible to the sales and marketing organizations. When visibility is lacking or data is siloed, marketing and sales strategies are stagnant. To reduce churn, companies must attract and close those specific prospects who are most likely to become satisfied customers. High churn is often indicative of poor targeting, messaging and sales decisions.
Acquiring new accounts is essential to growth, but if the CX is inadequate or the implementation is fraught with challenges, customer data must be available to the top-of-the-funnel revenue teams. If not, that lack of visibility may compromise the velocity, accuracy and relevance of ongoing ABM campaigns. Even in best-case scenarios, revenue leaders should use excellent CX and satisfied client data to double down on the acquisition strategies that have surfaced such outstanding accounts; otherwise, growth potential is still at risk.
The key is having that data visible and available to inform and reposition ABX marketing, sales and campaigns in real time.
CDPs Gaining Market Share
CDPs give us the power to capture information that we can accurately implement in the business. Without robust customer data, revenue leaders have no way to adjust campaigns and messaging mid-stream. CDPs can empower teams to make effective campaign changes at the account and contact level.
According to Aberdeen, 53% of businesses use CDPs and 34% plan to use them by 2022. It makes sense that so many organizations choose to invest in these platforms, considering their year-over-year growth in annual revenue is 2.9X more.
Microsoft Dynamics 365 notes that, "The greatest advantage of a genuine CDP is the ability to combine customer data from all sources into unified customer profiles, derive valuable insights and immediately share those insights out to other systems and resources to enable action." The report continues to state that 47% of companies without CDPs take more than a week to turn data into action, which is too slow for the current B2B environment.
It's through CDPs that B2B revenue teams can effectively implement a future-proof ABX strategy. When CDPs and CX platforms are used to augment ABM platforms, targeted and contact-level campaigns can become a reality.
The Power Of Vertical Integrations For Revenue Leaders
ABX offers a complete and immersive set of strategies and processes for companies to gather, interpret and use customer data. With technologies such as Segment and Twilio to supplement pure ABM platforms such as 6sense or TechTarget, marketing revenue leaders can effectively run targeted marketing and sales prospect campaigns. By rethinking the role of current customer data strategies, ABM and CX companies can achieve accelerated growth with the strategic use of CDP and CX platforms.
Without these integrations, traditional ABM and ABX platforms should worry about the future. Companies no longer want a confusing tech stack or process to manage and nurture their information and customer communications. Simplification and integration will win the day. Expect to see further integration in the CDP and CX market with a key ABM/ABX player over the next 18 months.
---
Khullani M. Abdullahi is a Digital Strategy Consultant with Episteme X. She has more than 10 years of experience as a marketing and revenue strategist helping clients and companies develop and execute high-growth customer-acquisition campaigns. She serves companies in the cybersecurity, legal, technology and healthcare verticals. Abdullahi holds a BA in Philosophy from Carleton College and a Juris Doctor from the University of Minnesota Law School.