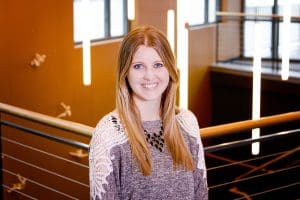 By Eva Jackson, PFL
PFL is a member of the ABM Leadership Alliance, which is a group of experts who provide B2B marketers with guidance and oversight on how to leverage technology to create a high-performing ABM strategy.
Making the decision to move from a traditional demand generation program to an ABM strategy is a smart one for B2B businesses. Instead of focusing on bringing in more leads and accounts to hit demand gen goals, ABM focuses on targeting the highest quality, highest value accounts that have an intent to buy. This results in higher response rates and greater return on investment for marketing initiatives. To this extent, ABM stands out as a highly effective targeting strategy: 87% of B2B marketers agreed that ABM delivers a higher ROI than other marketing activities, according to ITSMA.
During the process of transitioning to ABM, it's important for marketers to set realistic expectations. Many organizations that move from a traditional demand generation framework to ABM struggle at first. The reasons vary — thinking too far ahead, moving too fast or deciding to go "fully ABM" overnight. If you aren't careful in strategically scaling your ABM program, it will be hard to gain adoption. In fact, it can lead to internal frustration and potential disillusion in ABM at the onset. I've seen this happen and know it's a difficult place for marketers to bounce back from.
Instead, marketers need to think about how to introduce ABM into their organization in a way that will be most successful for the business long-term. Beyond investing in the right technologies to support account-based prospecting, it's just as important to understand the effective change management tactics that can be set in motion to ensure you start out — and continue — strong with ABM.
Here are the three top considerations for how to successfully implement ABM change management within your organization:
Start Small And Grow From There
When implementing ABM for the first time, don't dive in head first and recommend that your whole sales and marketing team drop everything they're doing and switch over to ABM. First, you can't expect people to magically change. Second, you'll want to learn how your target messaging and campaign activities are resonating (or not) to iterate, iterate and iterate again.
Start your ABM planning with a controlled test and the collaboration of a small group. Work with one to a handful of reps to help you run the first test and meet with you to iron out their questions and blockers before you scale. You'll also want to start small from a target account volume perspective, run an orchestrated campaign that targets up to 10 accounts and test personalized messaging for multiple personas within the organization.
At PFL, one initiative that has been incredibly helpful is a focus group with a diverse range of our business development professionals, account executives and sales and marketing leaders. On a biweekly basis, we meet to discuss their feedback on our ABM initiatives, which helps us to learn and improve, as well as culturally drive change management. This also helps promote the highly collaborative nature of ABM, which is an initiative that requires buy in and support from all functions of the business in order to succeed.
Celebrate Early Wins
Some marketers make the mistake of waiting until the biggest deal in the company's history is locked in to celebrate the results of the company's change to an ABM strategy. However, it's nearly impossible to create a culture of change in adopting ABM if you don't celebrate the early wins.
Recognize and promote any wins your company achieves with ABM programs, no matter how small. At PFL, we still strive to acknowledge ABM wins at every phase of the sales funnel, from a newly booked meeting with a target account to faster closed deals on ABM initiatives. These are the kind of early wins you can be on the lookout for and be sure to share them companywide as examples to others of what ABM can help everyone achieve.
Ensure Leadership Buys In Early
Before you even put pen to paper to sketch out your ABM campaign strategy, it's crucial to have conversations up front with your leadership team about the change, get them invested and act as cheerleaders of ABM for the relevant groups in the company. If anyone can ensure teams adopt ABM, it's your leadership.
I'm lucky to be in an organization like PFL that has built its foundation on the value of an ABM strategy, which makes the change management process immensely easier. But if you need to create buy-in from your leadership around ABM, there are a few approaches you can take:
Surface the long-term benefits of ABM to the business performance. Find statistics to state your case, such as "B2B businesses on average see X% higher conversion rate using ABM over traditional demand gen programs in the first year."
Talk about areas of opportunity around current internal processes, such as traditional demand gen methods. Then, point to the efficiencies and cost savings that can be made by fixing these issues with an ABM strategy.
Highlight the culture and collaboration benefits. ABM forces sales and marketing teams to be much more aligned than in traditional lead gen programs. This improvement is often an understated benefit to businesses.
When you explain the benefits of a move to ABM in these ways, making the change measures out clearly to good business acumen.
ABM is hugely beneficial to B2B businesses, but like anything, it requires others to see the value and want to adopt it in order to be successful. Considering not only the technology choice, but also the most effective change management process to introduce it, will ensure marketers lay a strong foundation for ABM success.
Eva Jackson is the Demand Generation Marketing Manager at PFL. In addition to her role at PFL, she is also the Co-Founder of Agile Marketing Indy, an area networking meet up that encourages conversation around how to integrate agile fundamentals into the marketing workflow. Eva appreciates effective project management, beautifully designed direct mail and a good Salesforce dashboard.