By Tania Russo, 3D2B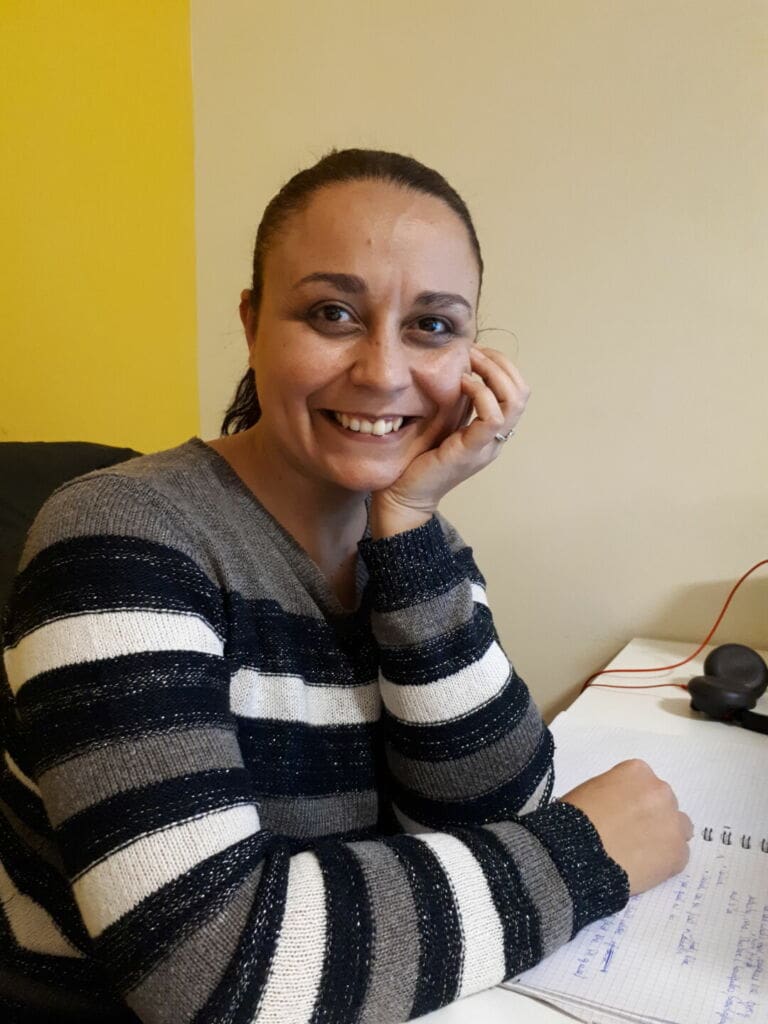 By now, most companies recognize the value of ABM, as marketing leaders report that ABM increases average deal size and annual revenue. And according to Terminus' "2020 State of ABM Report," mature ABM programs account for almost 80% of sales opportunities.
Chances are you have an account-based marketing (ABM) program, or you're at least testing a pilot program.
While the results are encouraging, you might discover that ABM is among the more challenging marketing/sales strategies to initiate. After all, rather than responding to an inbound lead, you target companies and set the agenda.
You're asking someone to opt-in to your offer whether or not they know about your company, product or service. You also don't know if they are actively in the buying market or even realize they have a problem that you could solve. To help develop an omnichannel message for your target accounts, here's a six-step ABM process to follow.
1. Set Your Company's ABM Objectives
Before you can build a target profile, you need to determine what you want to accomplish. This starts with a strategic assessment of your goals and your ability to reach them. For example:
Do you want to focus on all your products/services, or a select group?
What are your business priorities? Do you want to increase the average size of your accounts, boost your revenue or build your dominance in a particular industry?
What type of accounts do you want to target based on size, revenue, industry, location and technology?
2. Build Your Ideal Account Profile Around Key Customer Accounts
Once you know your endgame, it's easier to identify the accounts that will help build your ideal account profile. Remember, you are not simply looking at one-and-done deals. For example, in addition to sales, your account segmentation strategy will include accounts with the most significant lifetime value.
ABM means selling at the account level — you're not going after CFOs or even CEOs. You want to reach as many key decision makers as possible within an account, so start by looking at your existing accounts for those where you have reached the most decision makers.
Once you have identified the accounts that best meet your corporate goals, you need to build an ideal account profile based on as much public information, personal account experience and predictive insight as possible. As you dive deeply into the firmographic, demographic and technographic data, look for intelligence that will enable you to target similar accounts with a greater likelihood of becoming your future best customers.
3. Align Sales & Marketing
Internally, ABM needs to be an inclusive process. Just as all decision makers should have input into setting the corporate goals for ABM, the messaging and campaigns used to reach target accounts require sales and marketing teams work together.
Campaigns need to be coordinated, and the marketing message used to generate initial interest among leads must be the same as the sales message that reps use to close an account.
If you have more than one objective for ABM, you may want to build separate, strategically aligned teams of marketing people, sales reps, business development reps and product managers.
4. Craft Your Marketing Message
Creating your message is always a challenge, as you want to find just the right hook to capture a decision maker's attention. The good news is that when you are working from an ideal account profile, the task can be easier as you know:
What worked in the past;
Key wants and needs;
Likely pain points; and
Which products and services can offer value.
Remember to keep the focus on your prospective customer. It's not about what you're selling but generating interest with the prospect. Your message needs to take a consultative position. Demonstrate that you understand (and care about) their business, can solve a specific problem, expand their capabilities, increase their bottom line and help them become more productive.
For example, rather than push the features of your product or service, the message needs to focus on their industry, such as the problems that can hold a business back and the opportunities awaiting them.
Better still, if you uncover an interesting statistic or fact — maybe something that is helping their competition boost their bottom line — lead with that. Provide enough detail and data to show that you know what you're talking about and demonstrate how you can work with them to make a difference.
Since your message is directed to a specific account, you can personalize it with industry-specific examples and appropriate solutions for the company's size and revenue. Again, the more you know, the more personalized you can be.
Furthermore, your experience with similar accounts will help you anticipate a prospect's questions. You can address these as part of your message.
Once you've increased their appetite, demonstrated your consultative capabilities and addressed vital concerns, you need to leave them with a next step or call to action. There's no value in drumming up interest unless you invite them to engage.
5. Select The Distribution Channels For Your Message
As part of your research, be sure to identify the channels that your target accounts use most often. Where do decision makers go for industry and product updates? Which social platforms do they use in the course of their buying journey?
Once you identify your go-to channels, you'll need to format your message accordingly. This can include articles, blog posts, videos and even webinars to ensure messaging remain consistent, especially with an omnichannel approach.
6. Monitor, Measure & Adjust
Even with all the effort you've invested in developing an ideal account profile and honing your message, your work is never complete. It's a good practice to continue to enrich your profile, refine your message and set the metrics that best measure success.
Always ask yourself and your team:
Are we meeting our business objectives?
Are our initial assumptions correct?
Is our messaging converting and getting results?
Are conversions resulting in engagement and, ultimately, sales?
Where in the buyer's journey are we connecting with accounts?
Are we able to contribute to the buying decision?
Are we enjoying shorter sales cycles?
Although it's challenging to target your best accounts with the right message, it's easier when you follow a process that starts with a clear understanding of your goals and a carefully crafted ideal account profile.
---
Tania Russo is originally from Germany, where she grew up and started her professional journey. She joined 3D2B in 2016 and brought value to client engagement with lead conversions, and overall team spirit and support. In her current role as a Project Manager, Russo manages inside sales teams on a daily basis for inbound/outbound campaign execution, lead generation, account-based marketing, account/contact profiling and campaign planning/tracking. Russo is fluent in German, Italian and English.