By: Molly Presby, ON24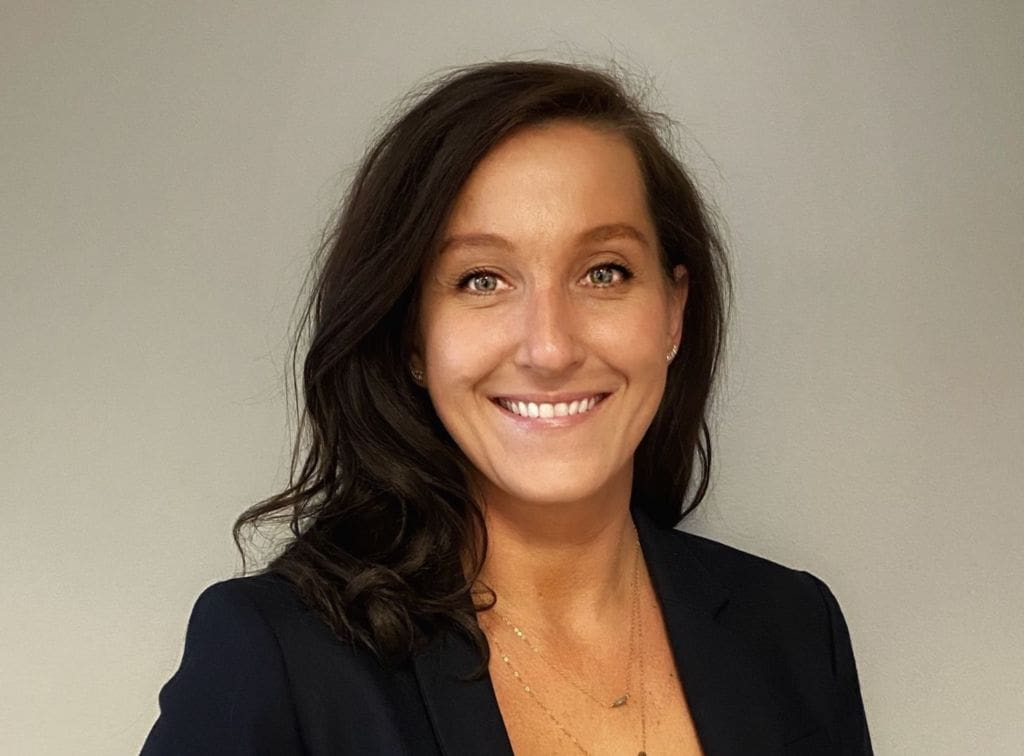 ABM has been one of the hottest trends in marketing in recent years. It gained popularity through its simplicity: If you could provide quality marketing over quantity, you could win huge deals in the enterprise by tailoring content to your biggest prospects.
Don't get me wrong, quality marketing to large accounts is important. In that same breath, you're simply not going to be able to provide this level of personalized marketing at scale. But that doesn't mean you should limit your marketing efforts and only focus on a few giant companies. After all, there's only 500 Fortune 500s and we all have aggressive marketing and sales goals to meet.
In this article, we'll examine the limitations of ABM and how you should rethink your marketing approach in an all-digital world.
The Problem With An ABM-Only Approach
The logic of the ABM approach has been hammered into marketer's minds. Win the biggest deals, and you need fewer of them. That's not a terrible thought on its own, but the result is that marketers don't end up creating marketing materials for small- and medium-sized businesses or work to effectively engage with them. That means a lot of opportunity is left on the table.
In the U.S., for example, there are more than 30 million SMBs, representing 99.9% of all businesses. If you're only targeting the largest companies, you're ironically missing a much bigger market in the numerous downstream companies. The largest companies also tend to have the most complex internal politics, red tape and approval processes, which elongates the sales cycle. Reaching more SMBs can shorten sales cycles and drive more revenue, faster.
You should still target the enterprise, of course, ideally with personalized content. But don't stop there: Aim to reach the vast majority of smaller businesses, as well. You may not be able to tailor to each of their unique business needs like you do for the giant companies, but you can still provide relevant content based on industry, company size and geographic regions.
The bottom line is that if you only have an ABM-only approach, you are absolutely limiting your marketing volume and pipeline. To truly transform your revenue, an ABM approach should be just one tool amidst a larger, comprehensive marketing strategy.
Matching Metrics For Today's Marketer
So, you've decided to move beyond the enterprise and target other businesses. But where do you start when you are dealing with this many potential prospects?
In an all-digital world — like the one we are currently living in — every interaction is now tracked. Your sales funnel should benchmark prospects based on their intent and actions, what resources they downloaded or watched, how long they watched the content and so on. What you think is a marketing qualified lead (MQLs) is much less relevant now that you have cold hard data on every prospect. You want leads that are ready to take a meeting, and your data can tell you that.
Marketers today should leverage this information to inform and drive outbound campaigns. Understand which metrics from your content and marketing signals what intent. Then create campaigns to follow up on those actions. It's not about creating the perfect personalized content, it's about reaching the right people at the right time.
If you're not incorporating these digital benchmarks into your funnel, you're losing the benefits of this digital environment. You need to leverage this unprecedented data to prioritize your prospects. Ask yourself: Which action is most closely correlated to buying? What steps does a buyer normally take before they want a sales meeting? Based on what content they've viewed, which prospect is closest to a purchase decision?
The answers to these questions will help you optimize your sales and marketing resources and scale to meet demand.
Scaling & Segmenting In The Covid-19 — Or Post-Digital Transformation — Age
One thing that may be less noticed than this digital data revolution is that we are now in a post-digital transformation age. That's right, the imminent digital transformation that we've been hearing about for years has finally arrived — and most of us were too (understandably) distracted to notice. This transformation means that how we scale and segment prospects will be transformed.
To begin with, your interactions with prospects are going to be increasingly online and backed by data. Meanwhile, buyers are doing more research and self-education online — rather than through salespeople. It may be harder to get a sales meeting now, but your prospect is going to be more ready to buy and more well versed in your offerings when that meeting does happen.
In addition, you're going to be able to cut and slice market segments much more precisely than ever before — whether it's by industry, team size, position in the sales funnel and more. That's powerful: In fact, one report suggested that segmented marketing campaigns can have increased revenue by 760%, while HubSpot found that segmented email campaigns receive 74% more clicks than generalized campaigns.
Tailoring individualized marketing may only be possible for a few select enterprise companies. But segmenting your downstream prospects can create an ideal balance of scale and personalization that will transform your pipeline.
Conclusion
Providing tailored marketing to the biggest prospects and clients is an important part of any marketing strategy. But it can't be your entire marketing strategy. The marketers that win tomorrow will be the ones who are using new marketing metrics to effectively segment and scale in the Covid-19 age and beyond.
---
Molly is the VP of Global Sales Development at ON24 who focuses on the company's pipeline generation, leading indicator strategy, and spearheads a team that specializes in revenue growth across multiple segments. She brings 15+ years of sales, operations, enablement and business development experience across various vertical industries.