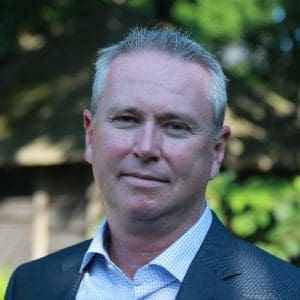 By Steve Watt, ABM Advisor with Quarry.
ABM: A Looming Talent Shortage
There are more than 800 U.S.-based jobs posted on LinkedIn that mention account-based marketing. That's way up from even a few months ago.
Are there enough skilled and experienced ABM leaders and practitioners actively looking for a new role to fill those openings? Not likely.
ABM Is Fast Becoming A Core B2B Competency
While the number of pure ABM roles is growing fast, it's striking how many broader demand generation, field marketing, marketing operations and leadership positions now require ABM chops.
Where Are All These ABM-Skilled People Going To Come From?
When new strategies, tactics and tools take off, there's a lot of urgency to move ahead quickly, and a growing fear of being outplayed by competitors.
Few people are skilled and experienced in modern, tech-enabled account-based marketing, and those that are tend to hold exciting roles in forward-thinking companies where personal and career-growth opportunities are abound.
They're not looking at your job posting. Read on to learn the three ways to build your ABM capabilities.
1. Think More Broadly About ABM Hiring
Look beyond specific ABM experiences and identify people likely to excel in an emerging ABM practice. Look for evidence of all five of these traits:
Broad marketing experience with a demand generation focus. You're going to be building demand in a pretty fluid, multichannel way, and you're going to need people who are comfortable and competent across a lot of online and offline ways of making it happen.
Intellectual curiosity and drive. ABM is developing very quickly. There's a lot to learn and it's not going to slow down. It's vital that you hire people with a genuine drive to read, learn, explore and grow.
A deep appreciation for sales (and salespeople). A marketer without a history of close collaboration with the sales team will likely lack the necessary empathy and credibility to build and maintain alignment.
Excellent communication skills. Very strong written and verbal communication skills are going to be essential. These people will be working across silos, up and down the organization, and often engaging partners and clients of various sorts to make things happen.
A natural inclination to test everything. You're going to be doing a lot of testing as you build your ABM practice. Not just subject lines and button colors. Big things. Bold things. Look for people who know how to structure smart tests, measure outcomes and optimize accordingly.
There are great people out there with all sorts of ABM potential. You might be scaring them off with language that suggests that they need to be fully-formed ABM pros.
2. Train Your Existing Staff
Another way of ramping up your ABM capabilities is through training. This will involve a combination of structured and self-directed learning and both internal and external resources.
There's almost certainly a champion who's driving it all. Maybe that's you.
The champion will have done a lot of self-directed learning. There's so much great work to dig into:
The authorities: SiriusDecisions, ITSMA and other research and advisory firms publish data, insights and deep dives into ABM, and there's much to be learned from all of them.
The technologists: ABM technology providers, including Engagio, Demandbase, Terminus, Mintigo and many more, publish excellent educational content and — to their credit — most of it isn't just "buy our tools."
Your ABM champion needs to be all over this content and more, digesting and synthesizing it and sharing it with colleagues in a variety of ways — formal presentations, lunch and learn sessions, team stand-ups, one-on-one hallway conversations.
It's going to take a lot of evangelism to drive home the why and the how of ABM, and to rally a growing tribe of fellow trailblazers.
3. Harness The Experience Of An Agency
You can't buy ABM, you have to build it. But who says you have to build it alone?
Partnering with an ABM-savvy agency can massively enhance and de-risk your ABM build.
Your relationship with an agency may take a lot of different forms, and may evolve over time.
Strategic Advisor: They may be your strategic advisor, helping you define objectives, plan development stages and share best practices. In this scenario, you'll be doing most of the work, so you're still going to need a lot of internal execution capabilities.
Orchestrator And Integrator: Larger companies often have a big gap between the capabilities of their tech stack and their actual use of all those powerful tools. They also suffer from a lack of integration across tech platforms, lines of business, geographic regions and other divides. A good agency can help tame this beast.
Experience Designer: An agency can help design powerful integrated plays to bring your story to life across a wide range of channels and touchpoints.
Content Producer: Agencies create digital and physical assets and content of all kinds, and you're going to need more, better assets as you wrap your arms around your ABM targets and give them a big hug.
The Full Meal Deal: You may decide to partner with an agency for end-to-end ABM work — strategy, orchestration, integration, content, execution, measurement and more. With the right partnership in place, this can rocket your capabilities to new heights.
Bonus points for partnering with a great agency: your people are going to learn a lot.
There's no better way to ramp up fast than to go on this journey with people who've done it before and have the scars and successes to show for it.
The Bottom Line
ABM requires new approaches and pays big dividends when you get it right.
It's not going to get any easier as more and more companies embrace account-based marketing.
Best get at it!
Steve Watt is a strategic ABM advisor at one of the fastest-growing B2B agencies in North America, Quarry. He's also the founder and producer of the annual Toronto ABM Summit.