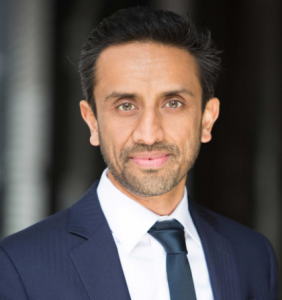 By Rishi Dave, Dun & Bradstreet
If you're part of the 47% of companies implementing account-based marketing (ABM), you're off to a good start. However, ABM is only as good as how it performs. Tracking metrics like sales, pipeline growth and customer engagement, retention and satisfaction — as well as sharing this data between marketing and sales — is essential to accelerating sales.
Data and analytics are at the core of your ABM strategy, from targeting and prospecting to measuring success. Once you've determined the ideal candidates for your ABM program and the key buying groups at your prospects, you need to measure success.
Here are the crucial elements you need to monitor to ensure that your results are measurable and replicable. These five key metrics can not only help you evaluate success at the end of the strategy but will help you track success throughout.
1. Sales
Ultimately, sales are the ultimate indicator of a successful ABM strategy. The bottom line matters the most, and you must demonstrate this throughout the process. In addition to being the most important aspect, it is also perhaps the easiest. Measuring sales is one of the simplest, most straightforward methods in which one can evaluate success within their ABM strategy.  And what better way to align with the sales teams then measuring marketing on the same thing that drives their success?
At the end of the day, ABM isn't about the number of leads generated, but the number of accounts won. Other things to look at are how much has your deal velocity increased and the increase in your average contract value.
2. Pipeline
This is straightforward – the more engaged you are with the companies that you are targeting, the larger your pipeline will be.
By aligning on pipeline growth, sales and marketing are held mutually accountable and can work toward a common goal. In comparison, misalignment can create waste.
3. Engagement
Strong engagement in the accounts that matter (based on your analytics) is indicative of future success. In a business climate that is largely dominated by noise, you can achieve this by personalizing customer interactions and starting relationships with the key members of the buying groups at prospect companies.
These may start online. In this case, it is crucial to look at customer conversion, time spent on your website and clicks to specific landing pages by the buying groups you care about. Even more powerful are the conversations you have driven between the sales teams and the right members of the customer buying groups.
4. Retaining/Upselling
Research shows that acquiring a new customer can be five to 25 times more expensive in comparison to retaining an existing customer. Therefore, the importance of retaining and upselling current customers cannot be overstated. In order to retain and grow accounts consistently and effectively, you need to continuously treat your existing customers like new ones. By setting goals (and achieving them), continuously engaging with customers and ensuring their feedback is implemented, you can succeed in keeping current customers and enticing them to come back for more.
5. Customer Satisfaction
Future revenue growth is likely to be impacted by changes in customer satisfaction. That said, how do you keep an eye on customer satisfaction rates to ensure continued revenue growth? Customer satisfaction rates can be measured through NetPromoter scores, personal customer surveys, business software review platforms and even social media, as discussions on these platforms often reveal individual customer experiences.
The personalized nature of ABM can increase customer satisfaction rates simply because you're sticking to an intentional strategy. When messaging and communications are personalized, targeted customers are more likely to resonate and engage with the content – leading to happier customers overall.
Measurement is a critical element in building your ABM strategy – especially if you're starting small. By tracking these metrics throughout your entire process, you can adjust lists and segments based on your results, which will impact future decisions around your outbound efforts. Not only can you determine what worked and what didn't, but you can use your findings to target additional segments and replicate your efforts at scale. Early success on these metrics and communicating them across the organization can help you build your company's momentum in these efforts as well.
Have you implemented an ABM strategy in your organization? We'd love to learn which metrics you are using to measure success. Tell us in the comments below!
Rishi Dave, Chief Marketing Officer for Dun & Bradstreet, oversees all marketing for the company including brand, customer analytics, marketing technology, social, demand generation, digital marketing, events, creative, and content. Previously, he was Executive Director of Digital Marketing for Dell, where he was responsible for driving growth through digital.