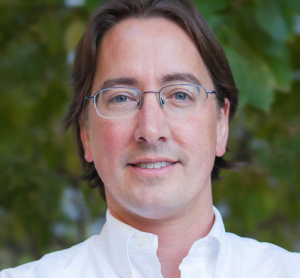 KPIs SUCH AS opportunities created and opportunity acceleration are regularly measured and analyzed by sales teams. However, with the growth of account-based marketing (ABM), those KPIs are emerging as important metrics for marketing teams, too. That's because when it comes to measuring ABM success, marketing and sales must be aligned to accurately gauge the success of a company's campaigns, according to Host Analytics' VP of Demandhand, look suspiciously like sales KPIs."
"Traditional inbound funnel metrics are specific marketing metrics," Ezzo said. "ABM metrics, on the other hand, look suspiciously like sales KPIs." Nick Ezzo, Host Analytics
Two years ago, Host Analytics implemented an ABM strategy to better connect with targeted accounts in the financial services sector. While inbound funnel metrics have helped the company enhance its marketing tactics on a channel-by-channel basis, understanding how accounts are engaging with the brand is crucial to measuring the company's overall success.
"Ultimately that's marketing and sales alignment," he said. "Sales has always been doing account-based selling, now marketing is getting on that level."
LIFECYCLE ANALYTICS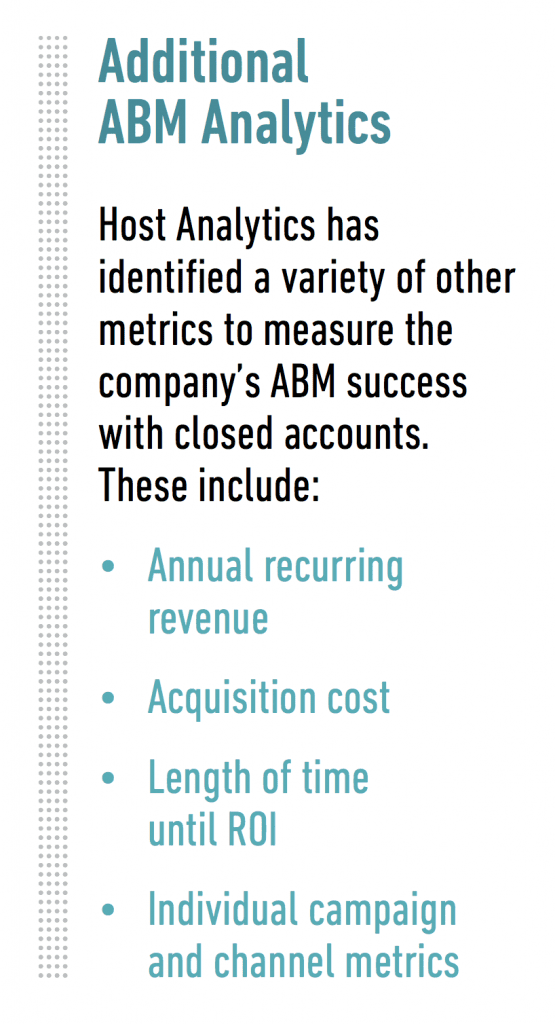 On a quarterly basis, Host Analytics analyzes its ABM methods by measuring opportunity creation and acceleration — the average rate of time it takes to convert a target account — through the reporting capabilities available through its Salesforce CRM. The company does this by measuring the time between the opportunity creation date and the close date, as well as evaluating the time between stage change dates along the way.
"It's important to look at not just what people do, but how many within an account are engaging. Nick Ezzo, Host Analytics
Using tools such as Bizible and LeanData alongside their CRM, the company is able to gain more insight into which prospects are tied to certain accounts and where the accounts are engaging with the brand. This positions Host Analytics to better understand the account lifecycle and make more accurate business decisions.
"We are measuring engagement on the account level," Ezzo said. "We look at it from a much more holistic point of view. It's important to look at not just what people do, but how many within an account are engaging."
"IF YOU HAVE five people you're trying to reach, you may look to see if you reached one of them or two of them," Ezzo noted. "Are they returning to our site after engaging with an email? Are they attending events that we've invited them to? Ultimately, what is the uplift within that target account?"
Based on that insight, Ezzo and his team make an assessment on whether or not they want to continue pursuing the account. Focusing on the target accounts with the highest propensity to buy saves both marketing and sales teams time and resources.
It does not mean traditional funnel metrics should be completely forgotten, according to Ezzo. He noted that traditional marketing metrics is still the best way to measure success with SMBs that do not have multiple people in a buying committee. If you target companies of all sizes, it's best to find a healthy balance of traditional and ABM measurement.
"I reject the premise that it's either one or the other [in- bound or ABM]," Ezzo added. "We do both because its valuable for different parts of the business."
"At the end of the day, we want to create opportunities," said Ezzo. "If it's not translating into opportunities in our sales pipeline, we're not doing our job."