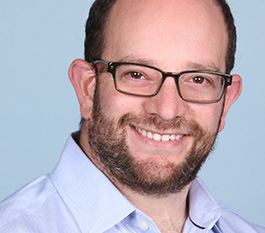 OPERATING IN the cutting-edge area of payment automation, San Mateo, Calif.-based Tipalti is focused on serving clients in the "digital economy" space. Since this category cuts across sectors such as e-commerce, digital media and online services, the ability to identify accounts that were a good fit and then building its reach to different contacts within those companies was a top priority.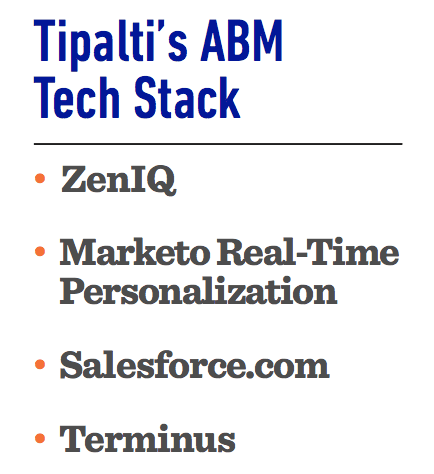 "The most important qualification for us is whether the company has high volume, high complexity and often global supplier payment operations. Our initial concern was to go deeper and more effectively penetrate the 'digital economy,'" Rob Israch, CMO at Tipalti told ABM In Action. "Beyond targeting them precisely and building out the contact data, we knew that to convert those companies, we needed to tightly interlock our CRM and marketing automation platform with our ABM data and processes."
Tipalti worked with ZenIQ as its core ABM platform, using the system to build and manage target account lists, and normalize leads/contacts/accounts across Marketo and Salesforce.com. In the early stages, Israch said Tipalti used ZenIQ to normalize data across sales and marketing platforms, and then recompiled a full picture of each target account and its activities across millions of data points.
"To convert companies, we needed to tightly interlock our CRM and marketing automation platforms with our ABM data and processes." Rob Israch, Tipalti
The next priority for Tipalti was targeting its core audience and top decision-makers at key accounts. The company used ZenIQ's platform to analyze how deals closed at similar companies and looked at coverage of executives there, how frequently they were targeted in past campaigns and their level of engagement.
THE PAYOFF OF EXPANDED REACH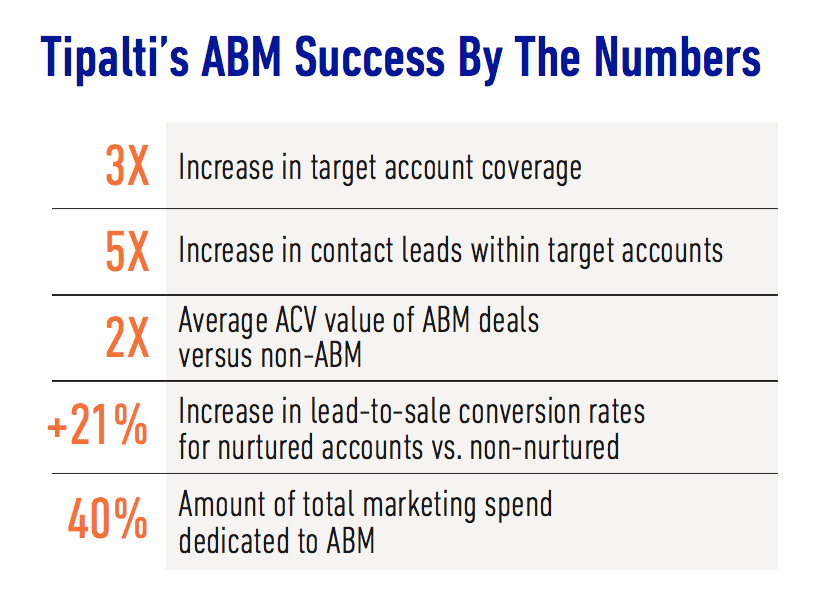 Israch said the payoffs of the targeted account focus were significant for both the marketing and sales teams at Tipalti. "We have tripled our target account coverage in Salesforce/Marketo and we have expanded our contacts/leads at those companies by five times," he said.
In addition to expanding its coverage within target accounts, Israch said the system allows both marketing and sales to track the engagement of buyers within each target account, opportunities and gaps for improvement, as well as nurtured lead and ABM program effectiveness over time.
The ability to measure and monitor the impact of ABM and nurturing has also helped to validate the success of the strategy. The company has revealed that an account nurtured by marketing has twice the average customer value of traditional accounts. In addition, the reporting showed that nurtured leads had a 21% greater lead-to-sale conversion rate over non-nurtured leads.
UPPING THE ANTE ON ABM
Based on the success of its initial ABM roll out, Israch said the company is in the process of creating a second ABM initiative to expand its universe beyond the digital economy. The company plans to use ZenIQ and its other ABM applications to identify target accounts across other key sectors, as well as to support customer upsell opportunities.
The control and confidence of Tipalti's current ABM programs have led Israch to shift the initiative into the center of his marketing mix. "Today, it's one of my five primary marketing levers we use to grow, and we invest about 40% of all variable spend towards it."