As more B2B organizations incorporate account-based strategies, the shift to incorporate more precise measurement and reporting has quickly escalated. However, while analyzing account engagement metrics is a growing goal, Demand Gen Report's 2017 Marketing Measurement & Attribution Survey Report revealed there are significant gaps companies have to address before they can deliver more precise metrics. The survey found that less than 20% of companies currently have a dedicated measurement and attribution tool in place, and 51% are still reporting on marketing results manually with Excel-based tools. The survey also uncovered account-based reporting is a significant area of interest among B2B marketers who are prioritizing tracking.
Close to half (47%) of those surveyed said they are looking at both traditional inbound funnel metrics along with their ABM metrics.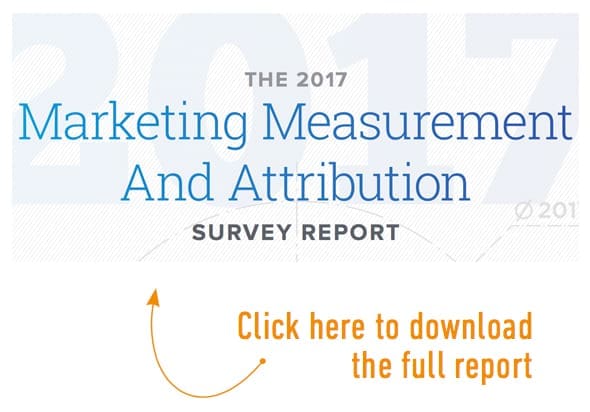 THE METRICS THAT MATTER
46% Conversion of engaged account to opportunity
46% Individual campaign and channel metrics
42% Overall number of engaged accounts
37% Influenced pipeline
34% Marketing-qualified accounts
29% Incremental sales with existing customers
28% Acquisition costs
DISCONNECT BETWEEN MARKETING, SALES METRICS CREATES CONFUSION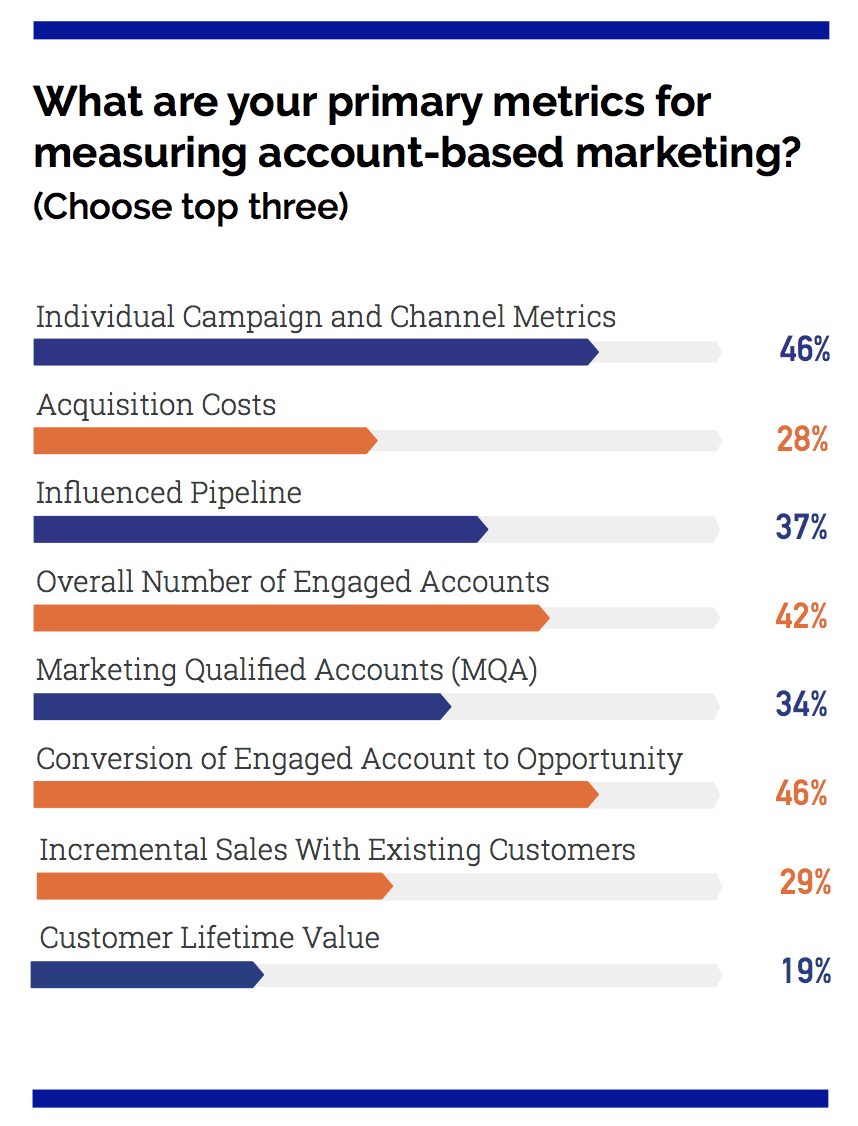 While B2B practitioners are aware of the need to track engagement-focused marketing metrics accounts, the Demand Gen Report survey found there are hurdles in the way. More than half (51%) of the respondents said their current ability to measure and analyze marketing performance "needs improvement" or worse. Of the burdens hindering measurement effectiveness:
54% of respondents said that their biggest challenge was their inability to measure impact across channels and campaigns;
53% said their inability to measure and track activity between specific buyer stages was their biggest challenge;
42% said their data is a mess; and
21% said they have a lack of reporting.
The need to measure and track specific channels also topped the list when B2B marketers were asked to rank the metrics they would like to track in the next 12-18 months:
66% ROI by channel
51% Customer acquisition costs
50% Cross channel engagement
49% Customer lifetime value
Ultimately, better communication is required to bridge these gaps. For example, close to half (47%) of those surveyed said they are looking at both traditional inbound funnel metrics along with their ABM metrics. However, 42% stated that they are not sure if their team is still looking at traditional inbound funnel metrics— highlighting a clear disconnect as to what is inbound-focused and what is ABM-focused.