Most B2B marketing practitioners agree that having a blended, co-existing relationship between traditional demand generation and account-based marketing strategies helps to fuel top-of-funnel, net-new demand gen goals while prioritizing engagement with accounts that have a high propensity to buy.
However, finding the balance between ABM and demand gen programs has its difficulties — a great deal of planning, refining and communication between marketing and sales is required to gain a holistic view of where time and budget will be focused. But once that mindset is adopted internally within the organization, both demand gen and ABM can coincide and fuel one another to boost results.
We asked industry experts and practitioners to share their experience balancing ABM efforts with traditional demand generation, as well as if they see any shifts in priorities between the two strategies or if a natural co-existence has developed between them at their respective companies.
Jeff Soriano, VP of Marketing, GlobalEdit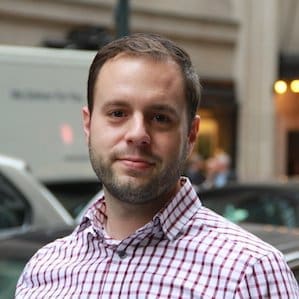 For me, the role and priority of ABM vs lead/demand gen has a lot to do with the industries and people my company is targeting.
When working at companies that have large Total Addressable Markets (TAMs), the two strategies co-exist as equals.
Inbound plays an important role, but how I measure success has changed. I no longer report on MQLs, but instead, carefully track how many of the leads are from our Ideal Customer Profile (ICP). This allows me to measure the quality of the program and the channel.
As for ABM programs, I focus on accounts that have the largest revenue potential. If we run a demand gen program and see a cluster of people from one account engage, we use that as a trigger to put them into an ABM program.
When at a company that has a finite account base, I do focus more on ABM, but that doesn't mean I don't have any advertising programs. While your primary effort might be outbound ABM, account-based advertising (ABA) is also quite effective.
ABA requires a different approach to targeting. Rather than using traditional filters (industry, job function, geography, company size, revenue), you provide an actual list of accounts. Channels like LinkedIn or vendors like Madison Logic can use these lists to target ads to specific people at defined brands, making your digital efforts "account-based."
The goal of these approaches (ABM and lead/demand gen) is the same. They are both meant to create pipeline and drive new business. How and which one you prioritize depends on your market size and business strategy. The blended approach is your best bet to achieve success.
Kathy Mammon, Sr. Director of Demand Generation, NewsCred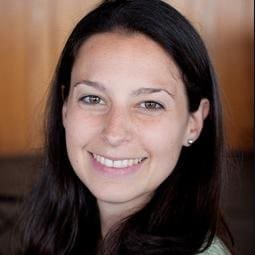 Striking the right balance between ABM efforts and traditional demand gen is challenging, yet the most effective way to break through a competitive, target market to drive qualified pipeline.
At NewsCred, we think of demand gen as the umbrella, or main overarching program, that aligns all of the activities of the marketing team, and in conjunction, supports and aligns to the goals of the sales team. Our content strategy is the underpinning of all of our ABM and demand generation campaigns and powers our demand generation engine. We have an ABM team in place to work together with the sales team to identify target accounts, build a database of buyer personas and execute a series of sales plays — based on a sales playbook — to drive opportunities into pipeline.
The key here is to align each sales play to a demand gen program to ensure maximum exposure and reach of your go-to-market message. Demand gen, ABM and content can exist without each other; but it's the power of these three strategies together that drive the most qualified pipeline that converts.
A year ago, marketers learned the value of ABM and knew it was the "it" strategy to try. As ABM has continued to pick up steam, we've seen the role of ABM shift as priorities change.
As ABM gained momentum, traditional demand generation took a back seat. We heard how traditional demand generation is ineffective because it doesn't align to how sales team sell to accounts, yet instead, focuses on leads. Then, ABM took off and we soon realized this strategy requires heavy resources, time and budgets that marketing teams often don't have.
Due to this challenge, many marketing teams are shifting to a hybrid approach of both ABM and traditional demand generation.
To execute a balanced approach, focus your most personalized and time-intensive ABM strategies on your most strategic target accounts, and then layer in ABM strategies that are more segment/persona based and focus on other target accounts. Include air cover for net-new and non-target accounts through demand generation campaigns. This approach should allow you to prioritize appropriately, optimize accordingly and continue to drive qualified pipeline into the funnel.
Emily Wingrove, Director of Marketing, Synthio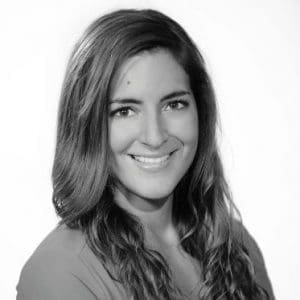 When it comes to account-based marketing, I think I speak for a lot of marketers when I say that I definitely felt the pressure to buy into the strategy. I became familiar with it a little over two years ago and since then, it has only gained strength and credibility in the market, not to mention the resources and tools built around it to help marketers buy in and implement. The minute I started to visualize how ABM would look at Synthio, I became concerned.
The overarching objective of ABM is to land large accounts and grow within them through cross-sells, upsells, and renewals — and is known for generating a smaller quantity of opportunity, but larger opportunity values. But what about net-new customer acquisition? What about the weekly/monthly/quarterly/annual MQL goals? Despite the proven success of ABM programs at organizations much like mine, I proceeded, but with much caution. I built a case to present to our board and CEO, but it wasn't an argument that we should shift our entire pursuit strategy to being account focused. Dropping our lead gen efforts entirely to devote 100% of our attention to ABM was just not a reality for us and such is the case for most orgs.
So, what was the compromise? I worked with sales, product and customer success to identify our target accounts, identify the ideal personas at each account, and then I outlined a six-month long omnichannel communication plan aligned with ABM best practices. I then outlined the six-month long omnichannel communication plan involving other valuable members of our audience that didn't fit within the target account/persona selection criteria; just because a person doesn't fit perfectly into an ABM pursuit doesn't necessarily make it a bad fit or a waste of time. This way, you've got a solid ABM base with some lead gen on the side.
Although ABM requires strong personalization and diligent outreach, the same can be done with traditional lead gen tactics, but it's all about moderation and balance. At Synthio, balancing ABM and lead generation strategies allows us to take a campaign theme and apply it to more than one audience, which enables us to drastically increase our reach. We apply the campaign theme to the appropriate segment of personas within our target account base, then we can also use that theme and its assets for traditional lead gen tactics.
The most important part of balancing ABM and lead gen is keeping a close eye on the audiences and ensuring that they remain separate; you still need personalization, you still need relevant content and you still need to utilize various marketing channels for both strategies.
Jason Jue, CMO, Triblio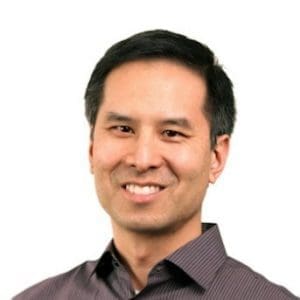 Our clients are starting to incorporate ABM into their demand gen efforts. We see three approaches emerging:
ABM campaigns to optimize the current leads funnel.
One successful ABM campaign combines account-based advertising with account-based web personalization to increase and convert target account web traffic. When Winshuttle, an ERP usability provider, used these ads + web ABM campaign, they saw 5.6x more in-target web visits from the ads, and 4.8x more conversions in their target accounts from personalization. An ad + web ABM campaign increases leads in target accounts using existing channels, processes and metrics.
ABM "carve-out" program.
Marketers carve out target account lists from their leads model. Clarabridge, a CEM software provider, carved out high-potential strategic accounts in two industry segments. They developed personalized content, web experiences, separate metrics and a sales out bounding process, which skipped the lead nurturing process. Sales out bounding was triggered by account engagement from both known and unknown visits, instead of by lead scores from known contacts. After their initial ABM program resulted in more sales opportunities and influenced $24 million in revenue, they carved out more segments for ABM. A carve out impacts pipeline without the immediate pressure of delivering the entire marketing demand number.
100% account-based demand generation.
The third approach — full funnel, 100% account-based demand generation — includes SiriusDecision's new "active demand" stage. In the active demand stage, target accounts signal purchase interest by a visitor's anonymous behavior prior to form-fill. Plex, a manufacturing ERP cloud provider, combines inbound and outbound marketing campaigns with sales plays to target 25,000+ accounts. After shifting to ABM and interacting with accounts that signaled purchase interest before submitting a form, Plex's inquiry to MQA conversion rate increased from 5% to 14%.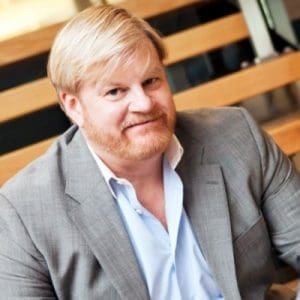 For our clients and for our own business, we strongly believe that it's important to strike a balance between traditional demand gen programs and ABM initiatives — that there's a defined place for both types of programs and that one compliments the other.  I'd even argue with you over a beer that ABM is a subset of your overall demand generation strategy.  We need more traditional demand gen programs to fill a pipeline to nurture, particularly for net-new business. The ABM initiatives that we run for our B2B clients and for our own Televerde marketing focus more on the existing business that shows metrics such as on account growth, share of wallet, product or solution penetration, and usage, market penetration and depth and breadth of engaged contacts across divisions.
Striking the right balance ultimately means that our traditional demand gen programs bring in new clients that can be converted to ABM contacts if they meet the right criteria. The reason is that ABM is all about high-touch, highly personalized programs that can only be effective if you've targeted just the right type and number of accounts. If we tried to apply the principles of ABM — such as custom campaigns based on data, aligning content with key buyer influences across all channels and a very curious, dedicated team committed to your ABM client base — to every prospect or client, we'd miss the mark, lose new business and not be able to grow the way we planned.
---
How do you find the right balance of ABM and demand generation efforts at your company? Share your thoughts by tweeting us @ABM_In_Action!