A COMMON challenge for ABM practitioners is developing account-specific messaging, which goes beyond marketing speak. "Too many companies are running ABM on too broad of a scale," said Christopher Engman, CRO/CMO of Climeon, a Swedish global company that takes waste heat from big industries and ships, and converts it into electricity. "To make it account-based, you need to be able to take segment-specific content, and blend it uniquely per account."
The company targets 59 accounts by their IP addresses. "Within each account we have around five or six stakeholders," he said. "Behind those, there are a hundred influencers in one way or the other."
Before launching the program, Engman said the company had "virtually no traffic from those 59 accounts." Now, the company has seen "a several hundred percent traffic increase already." While it's still too early to measure the ROI of their ABM efforts, Engman said that the company "more than doubled its pipeline in just the quarter."
"The beauty of an ABM program is that you know who will see it, so you can really tell the story in their way."
Engman said that the company's content library is broken into three layers. "The first layer is generic content that can be applied to all our account segments," he said. "The second layer is content that is personal. And the third layer is content that is tailor-made per account. I think the low-hanging fruit is to go for that second-layer, which is the segment-specific content."
Engman said the team also "spices things up" with one to three pieces of content that "are actually made for a particular account." He uses Bannerflow, an ad editor, to be able to do that.
SUPPORTING CONTENT WITH DISPLAY, INFLUENCERS, SOCIAL
Prior to joining Climeon, Engman was well versed in ABM, having been one of the founders of Vendemore, an ABM platform based out of Stockholm.
Climeon targets each account with ads, articles and short-form videos featuring influencers. For ABM advertising and analytics, the company utilizes Vendemore and applies about 70% of its marketing budget to targeted accounts.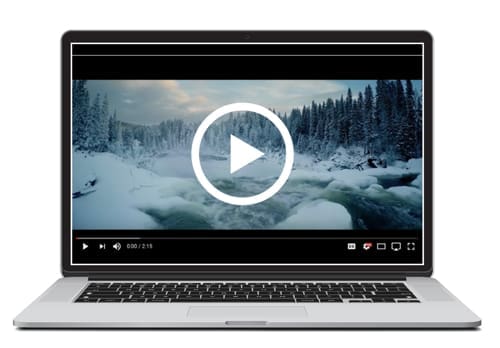 Engman added that Climeon complements the messaging with targeted sponsored posts on LinkedIn, and uses a tool called Freya News to "adjust personalized content of our site based on IP [addresses]." One example of the company's video content featured Virgin Group founder Richard Branson speaking about Climeon and why he thinks the partnership between Virgin Voyages and Climeon is important. With an influencer like Branson as the star of the video, the company was able to tap another large cruise ship company as a prospect.
"One of the biggest ocean liners in the world said no to us half a year ago," Engman said. "When I came in, we started heavy advertising towards them using Vendemore and by showing the Virgin video, because they're a competitor to them. After a few months, they came back to us and said they changed their mind and want to continue talking [with Climeon]."
The marketing team works very closely with sales on the core messaging for sales to use in their own Outlook and InMail accounts. "We have two sessions per week where sales and marketing sit in the same room," Engman said. "It's very slow—executing each email takes 15 to 20 minutes—but that's totally okay. Because if you just write, 'Hi [Name],' and then something vague about your company, that's not good enough."
Climeon communicates with each account by highlighting the biggest issues they have and the biggest trends in the industry.
"The beauty of an ABM program is that you know who will see it, so you can really tell the story in their way," Engman said.
Engman emphasized three core messages the company focuses on in their ABM program:
Define and craft the problem definition. "Be really colorful describing the issue they're having in such a concrete way that they really understand it."
Name-drop references that are from the account's exact industry.
Describe the market leadership for that segment.