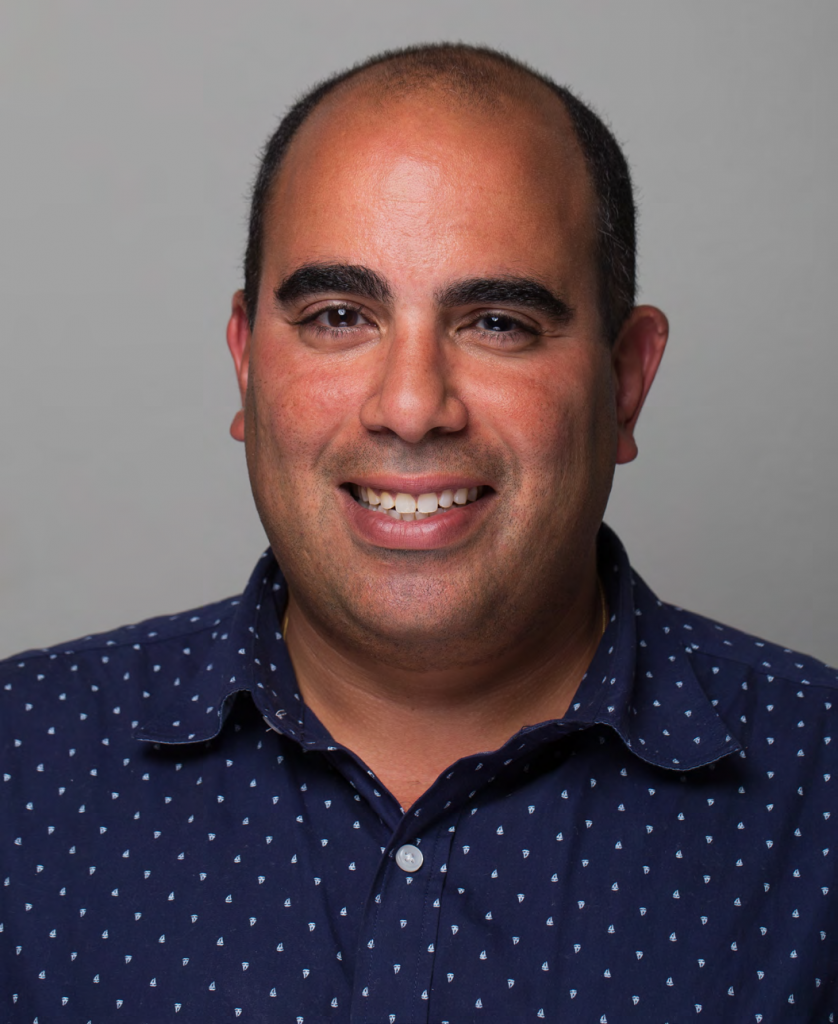 WHEN Procore Technologies' EVP of Marketing Bassem Hamdy came on board with the construction management software company 10 months ago, one of his first moves was to establish an ABM strategy rooted in segmentation and personalization.
Even though he started Procore's ABM strategy from scratch, the company had a decided advantage: It was already very familiar with its target market: the construction industry. That insight, Hamdy noted, is crucial before implementing an ABM strategy.
"To say that marketing has been successful here is an understatement." Bassem Hamdy, Procore Technologies
"The first thing is knowing where you're successful," he recommended. "If you don't have the data, pick up the phone and call your clients. You might not see it initially, but there's something common amongst them, and you've got to find that out."
PROCORE'S GEOGRAPHY- DRIVEN STRATEGY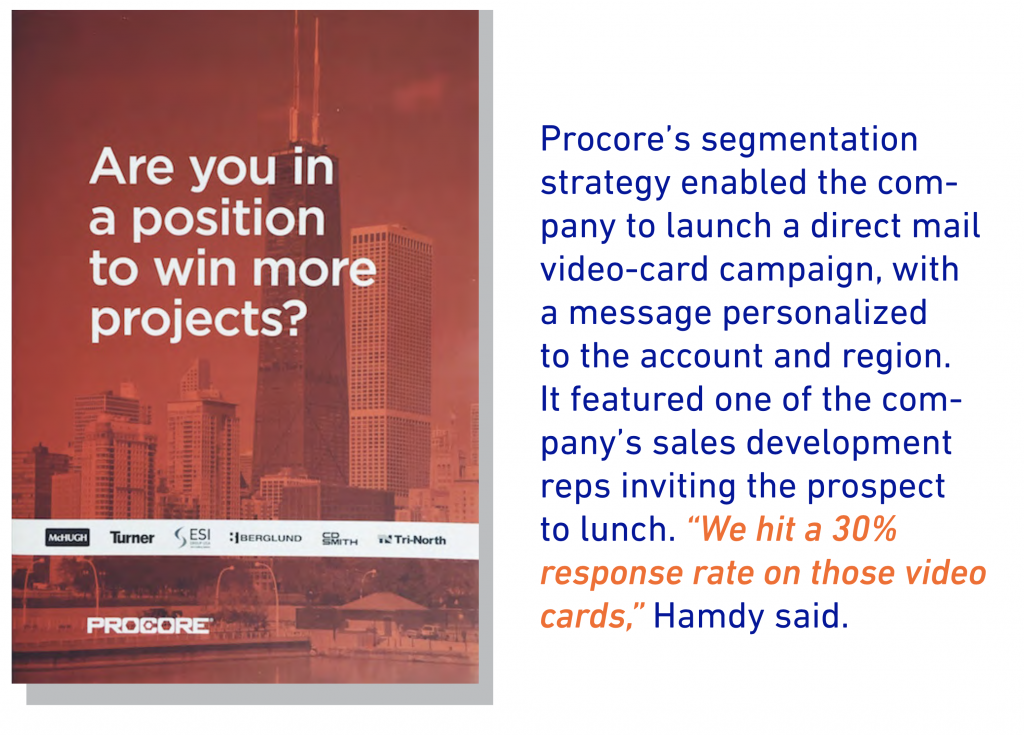 Procore employs an ABM strategy to target 150 enterprise-level accounts, but Hamdy noted that its ABM strategy for the small enterprise category is distinctly different: Procore targets more than 1,000 SME accounts by segmenting them into what he described as 30 to 40 bite-size "buckets."
The most important factor in the company's segmentation strategy is geography, since the construction industry varies widely by region. "If I'm in Louisiana, I have very different issues than if I'm in New York," Hamdy noted. "For example, New York is a heavy union shop with very expensive labor rates, and you can't construct during certain hours. In Louisiana, the average rate is $17 an hour, and you can work for 23 hours a day. It's just a different world."
Next, the accounts are segmented by revenue, company type, number of employees and market served. That segmentation is what enables the marketing team to send out highly personalized messages to potential buyers, Hamdy said.
"They could be an engineer that deals with the federal government, or they could be an engineer that deals with large developers. They're going to have different needs and pain points entirely."
SEGMENTATION LEADS TO PERSONALIZATION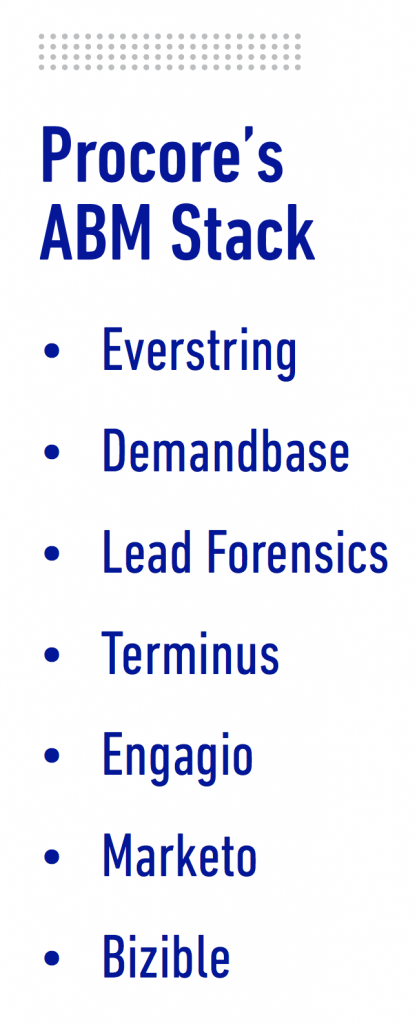 After the accounts are sorted into cohorts, the company launches personalized demand gen campaigns for each group, using an array of ABM technology to automate 90% of its marketing efforts at the top of the funnel. The campaigns have built-in triggers, based on a prospect's level of engagement, to identify when to inject what Hamdy described as "the human element," such as a phone call with a sales development rep, or an invitation to a live event.
"To say that marketing has been successful here is an understatement," Hamdy said of his team's efforts. The company sees a 6x return on every dollar spent on marketing, and he attributed much of that ROI to Procore's ABM approach. "Why it's not 10x [for every dollar] is because the SMB-level doesn't receive ABM," he concluded.