SEGMENTATION strategies are a key component of account-based marketing success, and marketers are integrating these strategies into their approach — as well as their marketing stack — in order to target the most valuable customer accounts with relevant messages.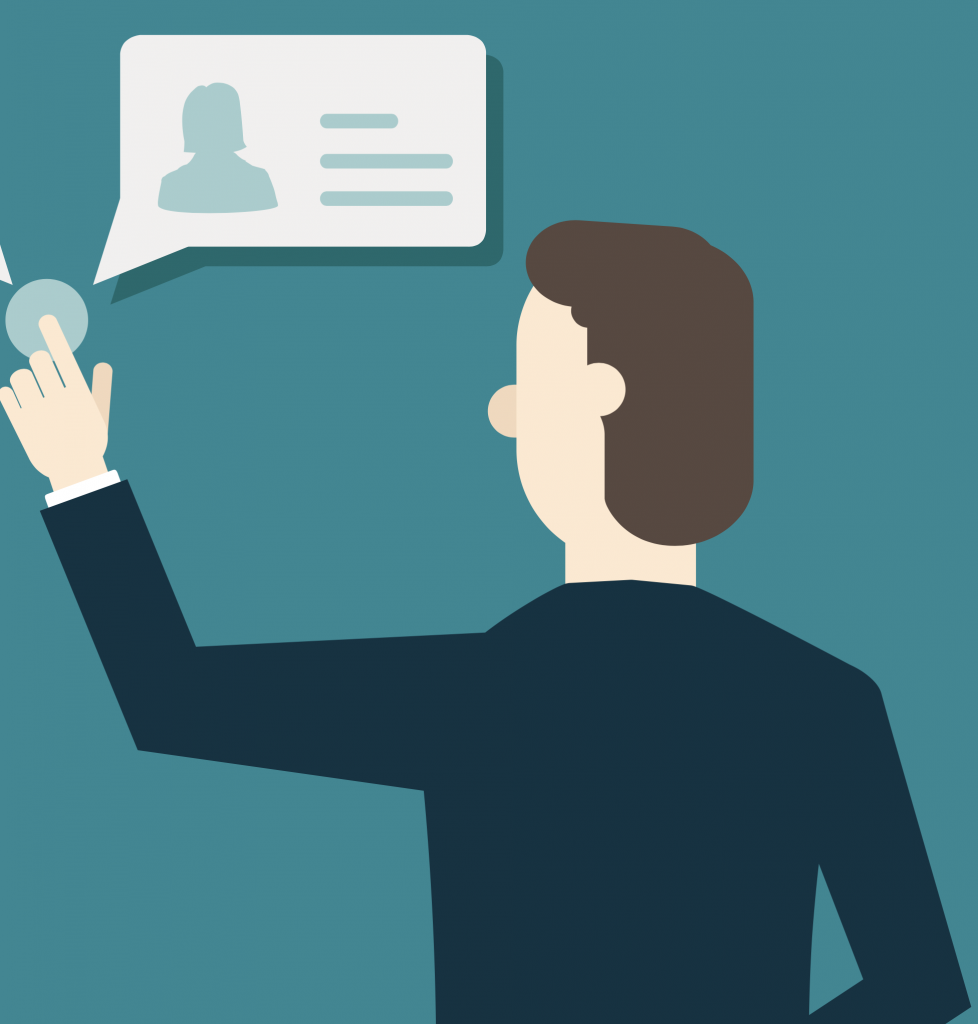 Kristen Wendel, Director of Marketing Operations at VersionOne, took a data-driven approach to segmenting her company's accounts into the most profitable industry verticals. VersionOne provides application development lifecycle management software for technology professionals at enterprise-level companies across industries.
"We had a named account list, and priority accounts within those named accounts." Kristen Wendel, VersionOne
Wendel and her team began the process by identifying industries winning the most revenue. Financial services, government and software companies led the pack. Using the basic information in its in-house database, she enriched those accounts with data from sources that included Discover.org, Fortune, Forbes' Global 2000, InsideView and Yellowbook, in order to get a more holistic account view.
Once sales reps were able to "get their hands on the data for accounts," they began to mark them in Salesforce. Ultimately, "we had a named account list, and priority accounts within those named accounts," Wendel said.
Communication and alignment between sales and marketing were key, she said. A group of VersionOne's marketing and sales professionals analyzed historical buying patterns of those accounts. "We worked through what sales would select as their priority," she explained, and arrived at a Top 100 list from those priority accounts.
Then came targeting. VersionOne engaged with Demandbase and Terminus to launch online ads
to target the Top 100 list. Relevant, industry-specific campaigns in LinkedIn were launched as well. "We [used both] email and outbound [sales development rep] efforts," Wendel stated. "It was an evolution of a strategy," she added.
Wendel and her team honed that strategy over time, and by using the right tools, managed to be efficient in the long run. "Utilize marketing solutions like Terminus, LinkedIn and DemandBase that allow you to more efficiently spend budget to reach your target accounts and minimize waste compared with traditional advertising channels," she advised.
DEVELOPING DEEPER FOLLOW-UP WITH NAMED ACCOUNTS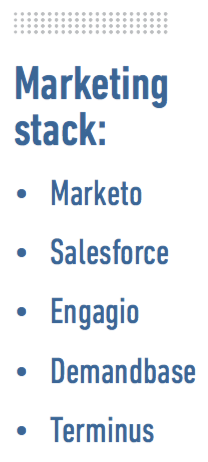 There needed to be alignment with SDRs who were following up on inbound leads on named accounts, and using outbound programs as well, Wendel said. Marketing worked with the reps on a weekly basis to ensure they had the latest information on each account in order to adjust messaging.
They used Engagio's ABM solution, which integrates with Salesforce and Marketo to measure and track engagement with ABM accounts. The solution enabled VersionOne to see which named accounts were active and what actions they were taking. Reps were able to use the account activity to follow-up with specific individuals at those accounts with relevant messages.
Marketo and Salesforce have been the foundation for its marketing stack, but "we didn't have named accounts fully baked in Salesforce," she said. That meant Engagio adoption was swift, Wendel explained, because it provided the visibility into what individuals at those accounts were doing and consolidated that information.
"Our sales team is logging into Engagio as much as they are logging into Salesforce. [It] gives them visibility not only into leads and contacts, but the anonymous activity [online as well], so they can put together the demand."
"We want to figure out how we spread the love between all the tiers of accounts we have and spread the dollars." Kristen Wendel, VersionOne
Out of the 100 priority accounts in the first quarter, Wendel said, they had 94% engagement. "We've proved the model works," she said. Her boss attended the company's May board meeting for the first time with ABM-type data, rather than MQLs. "Now that we moved to this model, they don't want to talk about contacts."

Wendel said the next step is to target a new group of priority accounts by examining its initial effort and iterating it once again. "What happened with the top 100? How many converted? Did the strategy work? Did the messaging work? We want to figure out how we spread the love between all the tiers of accounts we have and spread the dollars," she added.